Beyond your viral dreams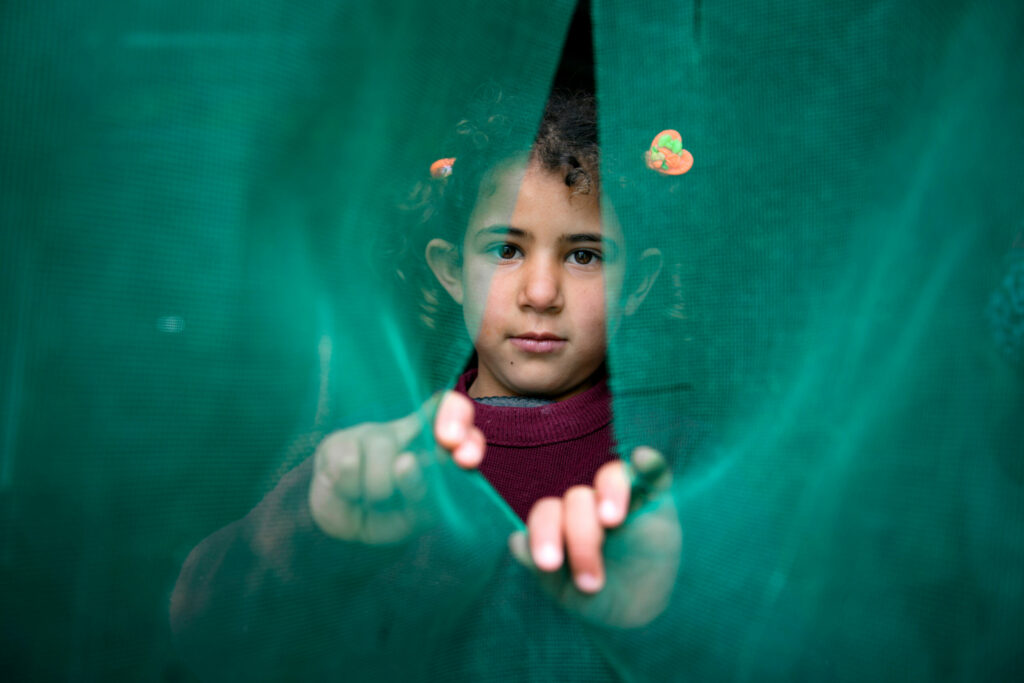 Can social media change people's lives? Accor.ding to DataReportal, over 50% of the global population has a social media profile. Although misinformation and cyberbullying are serious problems created by the widespread perception of social media as a reliable source of news, online platforms can also do a lot of good, especially when it comes to supporting refugees.
As of January 2021, there are 82.4 million people displaced from their homes as a result of persecution, conflict, violence and human rights violations. Out of them, 35 million are children. These statistics, although shocking, can often get lost in the millions of posts that get published every day. That is until something more impactful, like a photo, catches the world's attention.
Although the Syrian refugee crisis began in March 2011, following a violent government crackdown on public demonstrations in the town of Daraa, it was not until September 2015 when users started using social media platforms to pressure European governments to take a stance on the matter. The catalyst for this was the now-infamous image of a young Syrian refugee boy washed-up on a beach in Turkey. One image alone changed global conversations and policies regarding refugees; that is the power of social media.
Eva Taylor, Corporate Social Responsibility Director at social media management company Hootsuite, is aware of social media's potential to make an impact in the world and promote empathy with those who have suffered losses and difficulties. To make their stories known, and fight the stigma that migrants often face online, her team has partnered with non-profit organisation Witness Change for the 1000 Dreams campaign.
"The idea is to create a global movement that changes the narrative around the refugee experiences and highlights the many different perspectives, many different dreams, that exist," Taylor says.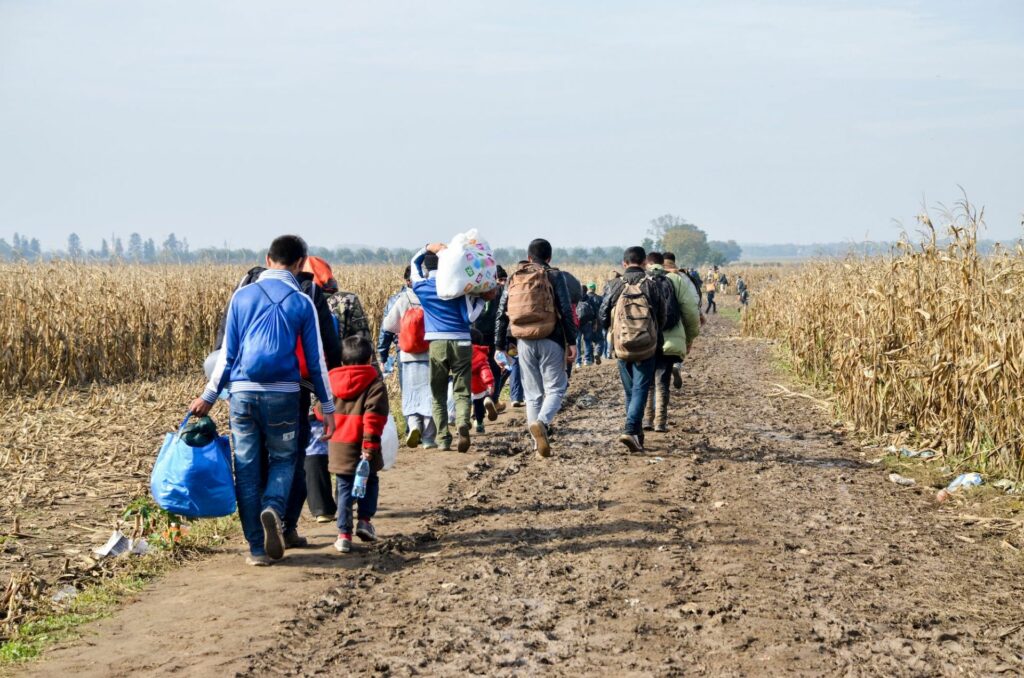 Taylor has over a decade of experience developing and executing campaigns that connect brands with stakeholders and communities. She has created campaigns for the likes of Microsoft, the Vancouver Aquarium, Crescent Spur Heli-Skiing, RPS Energy and Tourism Vancouver. She also has a passion for driving social impact. As such, she has collaborated with a variety of nonprofit organisations, both within and outside of her job, including Women in Tech World, Protect Our Winters Canada and Make a Wish Canada.
"My passion for social impact has been present in my entire career," Taylor says. "And it's been wonderful to be able to marry this with my interest in social media. Ultimately, my personal philosophy around social for good is that social media is unique in its ability to bring people together across regions, cultures, ideologies. And when people come together on social media it creates opportunities to discuss, educate, break down barriers, celebrate, commiserate, empathize, mobilise… We see incredible movements taking place on social media that wouldn't have been able to happen otherwise."
This 1000 Dreams campaign is a perfect example of this. It's a project that aims to humanise European refugee communities through photo-storytelling on social media. The goal of the campaign is to collect 1,000 stories from 40 refugee storytellers and provide them with skills training, equipment, and mentorship to conduct interviews and take photographs. To date, nearly 700 refugees living in Europe have shared their stories of strength, challenges and dreams through the project. The vision is creating a global movement that will change the narrative of the refugee experience.
"Refugees are often depicted through an outside lens in society," says Robin Hammond, Founder of Witness Change. "At times they are depicted as threats to the land where they've settled, and in other instances, as victims. It's not that simple, so it was our goal to help change that narrative by telling the stories from the more complex perspectives of the refugees themselves."
Refugees are often the target of online hate and disinformation, which can lead to terrible consequences. In 2018, Facebook was used to organise the burning of mosques and houses belonging to the minority Muslim community of Sri Lanka. The following year, online misinformation led to anti-immigrant sentiment and hostile demonstrations in the Tijuana border region of the USA.
Social media is inundated with millions of posts every day. In that ocean of content, is it often very difficult for people – and especially refugees – to share their truth and fight the overwhelmingly negative depictions of them that can be found online.
"There's no single experience or person that represents the whole experience of being a refugee," Taylor says. "If there's a prevailing negative story or sentiments about refugees on social media, it can really travel quickly to many parts of the world. And people don't necessarily take the time to fact-check it or consider alternative perspectives, because you're so quickly moving on from one piece of content to the next. That would be the main challenge I see refugees facing, that they're not in control of their story and their narrative
"Social media in itself can both create that problem and help solve it. So that's obviously what this project is trying to do, trying to get people to take a second to slow down and think critically about what they're reading and where it's coming from. It's a really important skill that needs to be learned, but which isn't necessarily talked about as much."
The stories of the 1000 Dreams campaign are a perfect way of starting this conversation. Their testimonies rarely leave anyone feeling indifferent. In them, dreams of becoming a musician, a lawyer, a doctor or an Olympic medallist give way to the basic desire to survive, and the longing to be reunited with long-lost loved ones once again.
Céline left Cuba to flee the fines, arrests and beatings she suffered because of her gender identity. Now she cleans houses in Paris. Roghaia is still seeking asylum in Greece after being separated from one of her three sons while leaving Afghanistan. Javier fled Nicaragua when the government began to target the free press, while Aram ran away to Turkey from her home in Iran after her brother attacked her because he didn't approve of the man she loved, breaking her nose and jaw. She now cares for her son while hoping to one day finish her obstetrics and gynaecology training.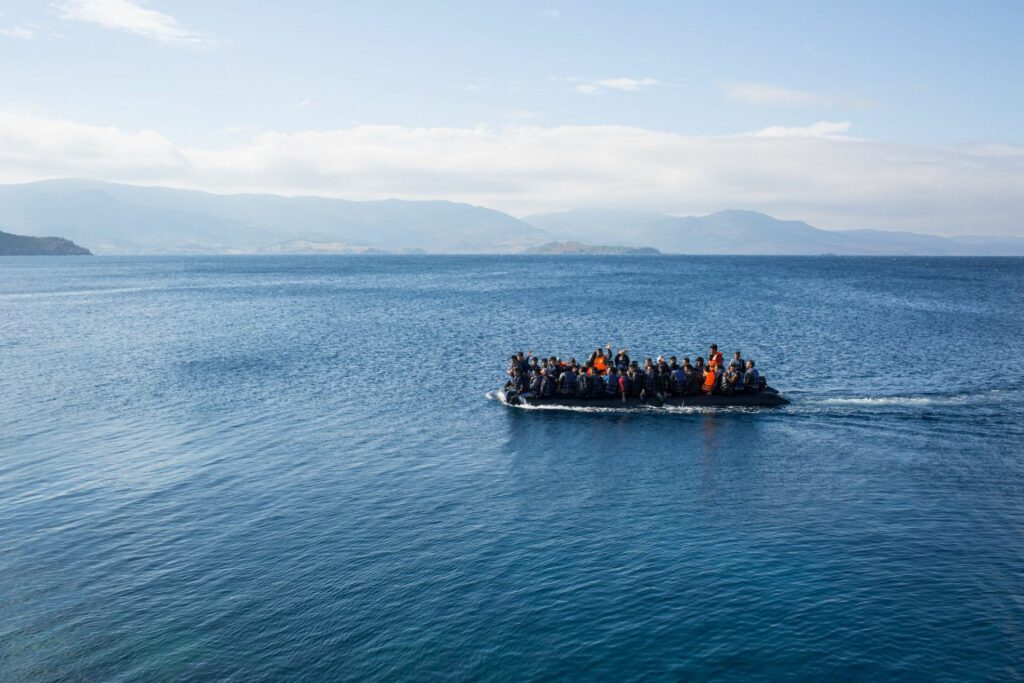 Célinei, Roghaia, Javier and Aram are only some of the hundreds of refugees who have shared their stories in the hope of letting people into their lives, even for just a few seconds.
"What I especially love about this project is that it's about refugees by refugees," Taylor says. "Witness Change has taken the time to create workshops to provide the skills and the equipment so that they [the refugees] can document the stories themselves, and really own their narrative. I think that's important; letting them own the story and tell it through their own voice. Ultimately, it's a phenomenal photo storytelling project. And that's really where social media shines, using strong visual imagery, telling powerful emotional stories and helping build connections."
In Taylor's view, social media can contribute to making a tangible impact in the world. She mentions huge movements such as MeToo and Black Lives Matter and also trends like the way doctors took to the latest video platform TikTok to fight the spread of COVID-19 misinformation and educate young generations.
"That was such an interesting shift for an industry that's quite traditional," she says. "I think they've recognised they can't ignore social media anymore. That's an interesting shift that has been accelerated due to the pandemic. We're also seeing these rising expectations more than ever of companies being expected to speak out and take a stance on a particular issue, whether it be climate change or racism. I don't think that's going to go away."
In just a few weeks, the success of the 1000 Dreams campaign is already evident. The project reached 100 million people in its first week. The campaign's first 700 stories have already been documented, and the organisations are looking at publishing them over the coming months. Meanwhile, the storytellers are still going out and collecting more content to reach the 1000 stories goal. In this way, the project avoids having only a short-term burst and can build up a long-term narrative over time.
"What's going to work really well for these projects long-term is that these stories are really remarkable examples of human strength and courage in the face of unimaginable fear or threats of danger," Taylor says. "They're inspirational, they're unforgettable, and they're heart-wrenching and hopeful all at the same time. Once you start reading them, you can't stop because they're all really powerful small snippets of someone's life that you would have never met otherwise."
Basel's Story
"My dreams for the future are about reuniting with my children," says asylum seeker Basel Watti (53) from the Greek Island of Lesbos. Basel, a successful businessman, says he fled Syria after the state sentenced him to death in order to take his property. He had to leave his family and life's work behind.
"Leaving my country was like leaving life. Everything I built during my life turned into nothing the moment I decided to cross the border to Turkey." It took him 18 attempts to cross into Greece.
On one occasion his boat started taking on water. He thought he would die. "Whenever I have a flashback of this moment, I stop what I'm doing and feel the darkness and sadness controlling me. That was a moment where my kids would have become orphans."
He desperately misses his family. "I am just living in the hope that I can meet them again. This is the hope that helped me survive all the hardship I've encountered in my life, and it is giving me strength and helping me to hold on to life."
But how did they achieve this? To reach their target, Hootsuite is providing Witness Change with social media dashboards that will help the campaign reach wider audiences as well as measure its impact and resulting changes in sentiment. Hootsuite also assists the project with pro-bono support from internal experts that advise on social media strategies and how to leverage a full range of capabilities, from publishing to scheduling and analytics.
In addition to contributing to the goal of creating social good, this project has allowed Taylor's team to learn about the needs of social media organisations and improve how they educate future customers in using paid social strategies to further the goals of their campaigns.
"The data is the important part to understand what's working and what isn't," Taylor says. "Without data, you can put so much effort into these projects, but not know what's effectively changing. And nonprofits especially don't really have the time and resources to know what's working and quickly be able to pivot as needed.
"What we saw during the pandemic was this digital transformation of nonprofits that may not have been so prevalent before, and that's really pushed them forward into more unique partnerships. They're now able to reach more people through virtual methods, they've removed those geographical limitations or physical limitations. And we'll see these hybrid ways of working moving forward, which is only going to benefit partnerships more, because now you're not restricted to only collaborating with those who are in your city."
Hootsuite is not only encouraging the public to create social change, it's also empowering its own employees. Taylor's team has partnered with Benevity to launch the Beyond the Nest initiative, a project that aims to support employees that want to volunteer with nonprofits by connecting them with their preferred projects and providing paid volunteer time off.
Through Benevity's Spark platform, Hootsuite employees will be able to connect with organisations they are passionate about and learn how to get involved in their activities. The focus of the initiative will be around a week in September, but Taylor's goal is that employees can use it all-year-round to give back to the communities where they live and work.
"At Hootsuite, we have these guiding principles that we're trying to bring to life through these types of programmes," Taylor says. "And as neighbours and allies, a lot of the work that I'm doing is focused on enabling our employees to give back to their communities. Our programmes really focus on helping others build connections where it matters. So I am really excited about the Spark platform from Benevity launching shortly.
"Social media certainly can have a huge positive impact when it's done with the right intentions. The ability to build connections creates this kind of profound hope for the future where people can really collaborate and make a significant effort towards changing something, which can be really powerful."
From encouraging people to get vaccinated to pushing for a change in policy, or just public perspectives, Taylor has seen how social media can truly change the world. Every day, there's a stronger push for companies to be part of this change. Instead of fighting it, Taylor's team is helping organisations embrace it, or even drive it.