Can cultivated meat help save the planet?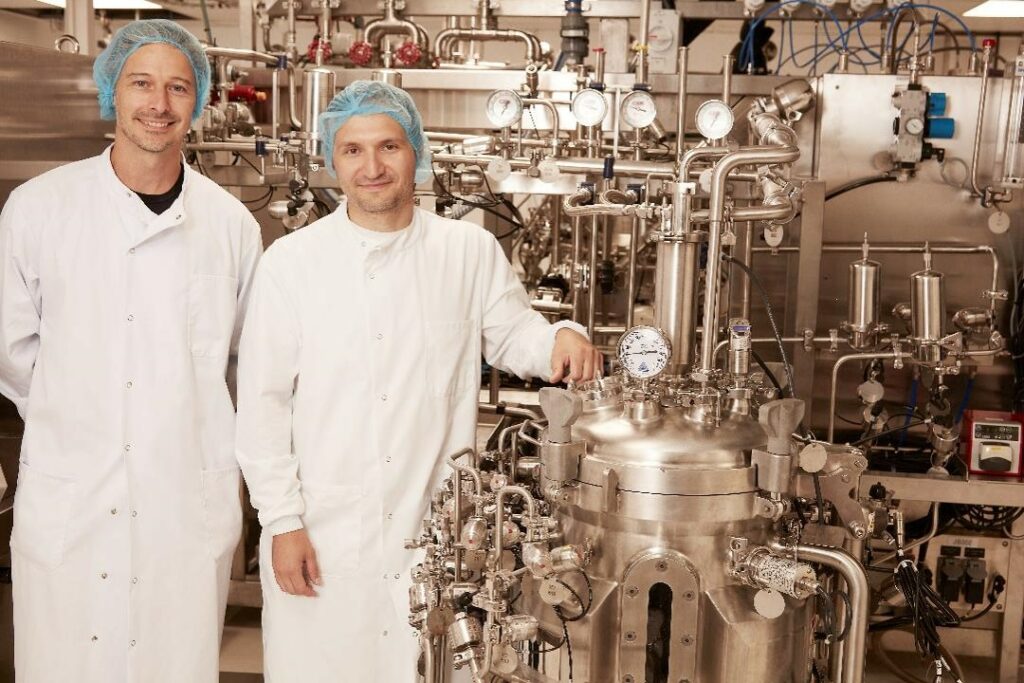 The meat industry is finally starting to be recognised for the environmental problem it is, and some are starting to tackle the issue head on with new technology. For context, the average new car sold in Europe (2019) emits 122.4 grams of CO2-eq per kilometre travelled. But production of one kilogram of conventional beef produced 100 kilograms of CO2-eq. This means one beef burger is equivalent to driving 185 kilometres, the distance between London and Birmingham. A more sustainable solution is needed to abate the effects of climate change.
This is where 'cultivated meat' could help save the planet – there is a way we can still enjoy eating beef, but produce vastly lower emissions doing so. The production process to grow meat in a lab requires a small cell from a live animal, so no animals need to be slaughtered either.
A huge part of what makes the argument for cultivated meat compelling is the impact it could have in the battle against climate change. According to research by CE Delft, the difference in environmental impact of cultivated meat versus conventional beef is stark: Cultivated meat produces 92 percent less emissions, uses 94 percent less land, and uses 76 percent less water. Even if produced with conventional energy, cultivated meat would score lower than beef on the ReCiPe single score, which measures overall environmental impact including the carbon footprint measured in greenhouse gas equivalents. However, cultivated meat using sustainable energy requires less energy than all traditional meat. 
The cultivated meat industry also holds the promise of greatly increasing food security around the world, particularly in parts of the world most reliant on imports. At home in the UK, the cultivated meat industry could contribute up to £523 million in tax revenue and provide £2.1 billion to the economy by 2030. Research by Oxford Economics suggests the industry can also create almost 16,500 jobs, including 8,300 highly skilled jobs over the next decade. 
Oxford University spinoff Ivy Farm Technologies is one of a number of early-stage companies looking to rapidly scale artificial meat manufacturing. Its CEO, Rich Dillon, expects the positive economic impact to be felt everywhere the technology is industrialised.
"To fix animal agriculture, and to achieve the speed and scale at which this problem needs to be addressed, we need innovative solutions. Meat is the solution to the meat problem, and we are innovating our way to an exciting solution," he says.
"While cultivated meat is addressing many global issues, including climate change, land and soil health, antibiotic resistance, disease outbreaks, food security, animal cruelty, famine and human health, there are some challenges that our industry is and will face. These include getting regulatory approval from major global markets, accessing large-scale investment, and reducing costs of production."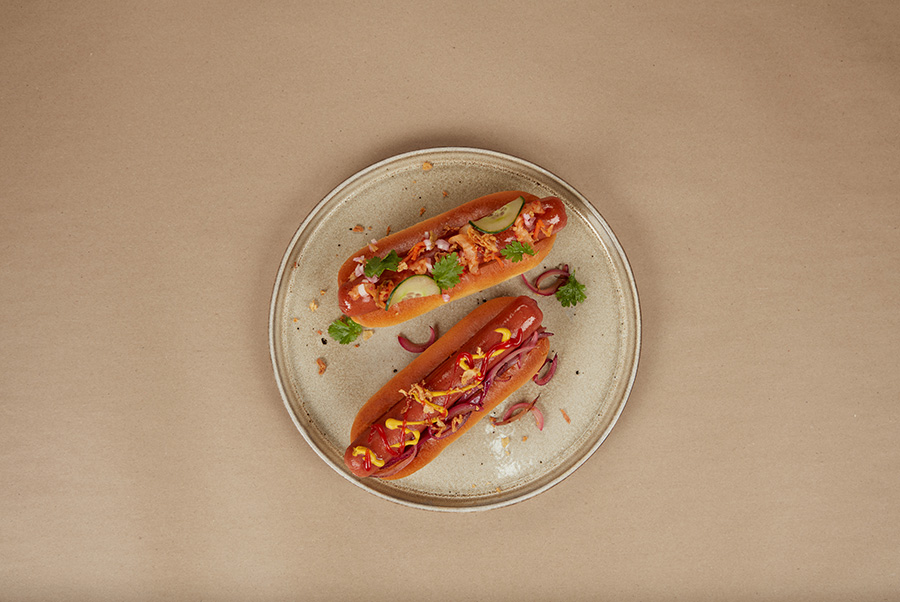 Last year Ivy Farm opened a 18,000 sq ft pilot plant in Oxford, which includes a 600L bioreactor they've named Betty. The pilot will enable the creation of 2.8 tonnes of cultivated meat a year and provide a testing ground for the company's end-to-end manufacturing process. The solar-powered pilot plant is the largest of its kind in Europe and first of its kind in the UK, which it says will soon help make affordable, sustainable and guilt-free cultivated meat a reality. Ivy Farm is also working on designs for a manufacturing facility to scale up its production. This new plant will feature fermentation tanks with a 200,000L capacity that will be able to produce at least 12,000 tonnes of cultivated meat each year – the equivalent of over 300mn hot dogs.
"We aim to develop a product that will help us to innovate our way out of the environmental and ethical problems industrial farming presents. By bringing cultivated meat to market, we can drastically reduce carbon emissions, while using much less land and water compared to traditional meat processing."
Dillon explains the process they use to create their guilt-fee meat: "We compare our production process to taking a plant sample – you can grow a bigger plant if you take a small sample and put it in ideal conditions with soil, water and sunlight. Cultivated meat is similar. We take a cell sample from an animal – a very small amount, about 1cm in size. We then feed the cells the nutrients they need, including carbohydrates, fats, protein, minerals and vitamins, to grow them quickly and efficiently. When they're ready, they undergo a production process in one of our bioreactors and, in only three weeks, we have delicious tasting, healthy meat."
"We hope to have our products available in small-scale, premium restaurants by 2025, followed by the aim of reaching supermarket shelves for all consumers to enjoy, in later years. In a few years we'll be ready to produce 12,000 tonnes of cultured pork a year – saving the lives of 170,000 pigs. To achieve this and make the biggest impact in the most effective way, we will be focusing on a launch market, such as the USA or Singapore, where there is a regulatory environment conducive to bringing cultivated meat to market."
Even though the company has not sought approval from the UK Foods Standards Agency yet, this did not stop a Sunday Times journalist eating a research-phase meatball as part of a recent article. The cultivated meat was made in the steel vaults at Ivy Farm and fed nutrients and oxygen before being moulded into the correct shape. It was the first time the cultivated meat had been tasted beyond staff members and investors, and it got the thumbs up from the Consumer Affairs Editor. Winning over apprehensive and sceptical members of the public is going to be a key challenge for companies such as Ivy Farm moving forward. Given lab-grown Ivy Farm meat is something nobody will have tried before, it is a battle of the hearts and minds to tackle any preconceptions.
Ivy Farm isn't alone in pursuing the rich rewards of cultivated meat at scale. Azhar Murtuza is founder of Northern-Ireland-based bioengineering startup Born Maverick, which has developed a series of products – ranging from vegan prawns and scallops made with seaweed, to plant-based eggs and adaptogen lollies. The company has also attracted funding from both Invest NI and Innovate UK. Biotech scientist Murtuza is aiming to take Born Maverick to the forefront of food innovation with a unique singe-cell suspension method, together with using plant-based ingredients using 3D bio-tissues.
The company is still in the early stages of scoping and has spent much time building a collaborative network of expertise to help it attain these solutions quickly. Having done that, it is now focused on raising grant funding to get its minimal viable product launched.
Murtuza says: "To achieve a sustainable future, the food innovation industry needs to pursue all viable avenues and solutions – cultivated meat is one key part of a diversified whole. We, as consumers, can't be shifting from the dairy and meat industry only to overexploit certain crops to create plant-based food. A wide variety of viable options and solutions are needed, and we need to keep in mind the preference of many consumers for a 'flexitarian' diet.
"There are already a few companies that have started to build the infrastructure to commercialise cultivated meat in the UK. Lab-grown meat is likely to gain market momentum fairly quickly once the relevant regulatory bodies take the necessary steps to allow it.  Singapore and the US are already leading the way in this sector and there's no reason why the UK can't follow suit and promote a whole range of sustainable food options to consumers. 
"Following that, it's likely to take around two years, as a minimum, for consumers to adopt cultivated meat in a major way and bring it into the mainstream."