Driving a county-wide tech transformation
Norfolk County Council is driving ahead with technology innovation in every area it touches, all underpinned by one ambition – to become the UK's best connected rural county. The organisation's CTO, Kurt Frary, tells Tech For Good about his burning desire to leverage technology to improve the lives of every citizen and business in Norfolk
The East Anglian county of Norfolk in the UK might not automatically come to mind when you think of technology innovation. Sprawling over almost 1.3 million acres, it is the UK's fourth largest county, with great swathes of rural land punctuated by market towns and boasting some stunning coastlines.
But while residents and visitors often delight in what can be a slower pace of life, the county's largest public sector organisation is looking to catapult Norfolk into the technology fast lane.
With its HQ set in the county's only city, Norwich, Norfolk County Council (NCC) is the top tier local government authority for its population of just over 900,000 people, providing vital services to citizens and businesses in the area. But behind the scenes, the organisation's technology team is implementing a range of initiatives to turn Norfolk into a technological blueprint for other counties to follow.
Kurt Frary is Assistant Director of ICT & Chief Technical Officer and a key player in its technology transformation efforts. A Norfolk-native, he is acutely aware of the organisation's responsibility to make the county more digitally connected.
"We're on the journey to deliver the foundation of connectivity we need to provide digital services in Norfolk," he says. "That includes improving broadband, which we've improved significantly across the region so people who live in Norfolk will have faster speeds in their homes.
"One of the challenges of living and working in Norfolk is that it is rural; you haven't got connectivity, you haven't got that foundation to access the internet, use digital services. We are cognisant that if we're to help people in the adult social care arena, help people live in their homes longer, live independently longer, we need to use digital to enable that.
"In terms of businesses, if they haven't got connectivity where they want to operate they'll go somewhere else. So, we are keen as a local authority that we give businesses the foundation to digital services, which is connectivity."
Frary's teams work concurrently on any number of projects and initiatives, but they are all underpinned by a wider goal: to become the best connected rural county in the UK.
Central to that ambition is a £500,000 programme that kicked off less six months ago which is installing a comprehensive long range wide area network (LoRaWAN) made up of 220 Internet of Things (IoT) gateways, 110 in Norfolk and 110 in the neighbouring county of Suffolk – the largest of its kind in the UK.
"The IoT network will be free for people to use, whether you're a private citizen, a business or public sector, which is an approach no-one else has taken across the country. It will be the largest in the UK, and we're actually almost the largest already," says Frary.
"It is a technology widely used in Europe; however when you look at Europe compared with the UK, we were behind a year and a half ago. We're now catching up significantly and that's because of the initiatives Norfolk has taken, and other people are following us."
NCC is responsible for maintaining Norfolk's 10,000-kilometre (6,200 miles) road networks and bus routes, and is leveraging IoT technology in built-up areas of the county to make better informed decisions and save the organisation significant amounts of money.
"We spend £3.4 million on gritting runs every year to keep the roads safe, protect people and make sure they're not icy," says Frary. "Each run costs around £25,000, so we've put sensors in the roads in both Great Yarmouth and King's Lynn. These are low-cost IoT sensors but they are able to tell us the temperature and that helps us grit when we need to grit and not grit when we don't need to grit, which saves £8,000 per grit run."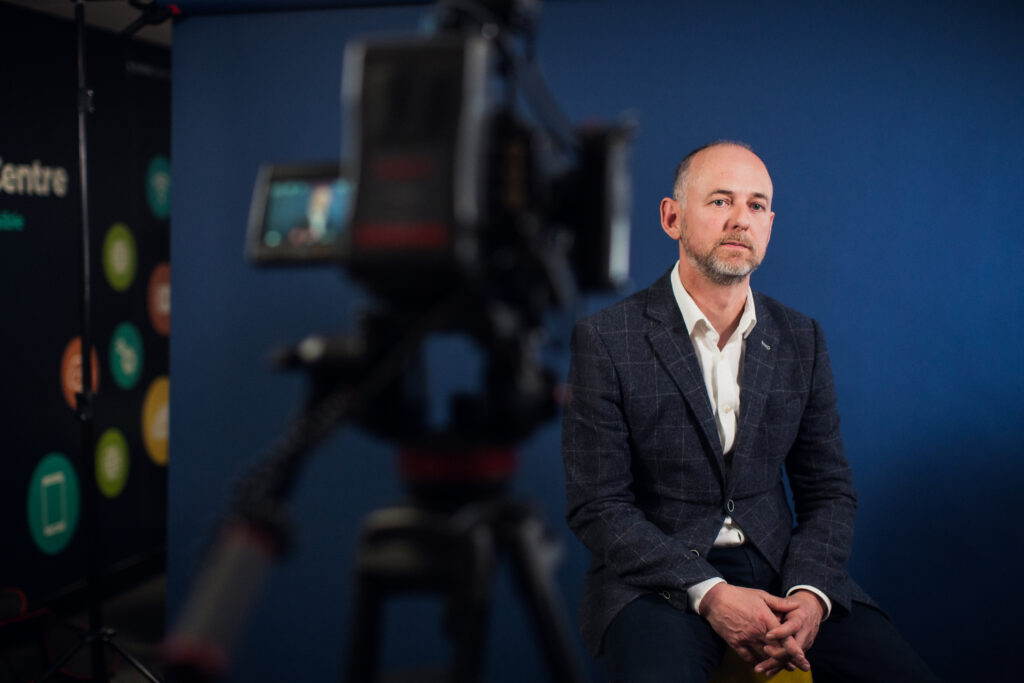 As a rural county, agriculture is hugely important to Norfolk, adding millions of pounds to the economy and supporting thousands of jobs. And now agritech firms are benefitting from NCC's LoRaWAN IoT roll-out, with five farms in the county using the technology to monitor their crops and factors such as moisture levels and precipitation. Information is fed into a dashboard and an associated app is able to give farmers guidance on when apples need to be sprayed, for example.
Norfolk Trails, which provides information on the county's walking, cycling and horse-riding routes, is also leveraging the network, tracking the most popular choices and helping NCC to decide where to place funding for the service.
"The most exciting thing about the project is every time we talk to anyone about it, another 10 use cases come out, so we have all of these use cases and we've had to slow it down rather than speed it up," Frary comments. "Rather than deal with the 30 or 40 use cases we've got on the books, we've had to do two or three at a time and make sure they deliver, which is a very nice position to be in."
The project is already benefiting a number of the county's companies, and has piqued the interest of other local authorities in the UK, keen to take a look at how Norfolk is utilising technology to become a better connected county.
"Having a connected rural county is really important, especially for businesses," Frary continues. "If we want them to come and start a business or move to Norfolk and run their business and help the economy, we need the right connectivity here in this region.
"We have taken strides to make that happen with our technology and the projects that we're running, but we're also doing innovative stuff that the rest of the UK isn't necessarily doing. We're getting eyes on us from all over the place, we have Leeds coming to see us, we have Leicester coming to see us, and they want to see how they can follow our strategy.
"And our partners, such as Capita, are saying: "Look at Norfolk, it is amazing what they're doing, they're doing things differently, they're not the usual local public sector authority"."
The network will give NCC a dynamic, real-time dataset, tracking a number of metrics across the county, which it will then be able to drill down into to derive meaningful insights and intelligence. With this trove of information at its fingertips, NCC will be in a position to make better informed decisions about spending, services and initiatives to improve the lives of its citizens and trading conditions for businesses.
Frary also has an ambition to publish large swathes of data as a public record, free for businesses and citizens to use as they see fit.
"We're getting a lot of data and what is really interesting is putting that data together and making better sense of it and making better decisions," he comments. "For instance, if we're monitoring air or rainfall quality across Norfolk, other services can use it but so can other businesses.
"It means it becomes a public record that gives something back but also allows us to look across the county and become a real digital county, a smart county. Being a smart county, we have a dataset we can build on and the more data you put in the more better information you'll get back. You can make really smart decisions if you have the data you need to hand."
Frary is clearly passionate about the work the organisation's technology teams carry out and mentions more than once the autonomy people are given to be creative and innovative. He is also quick to credit NCC's Leader, Andrew Proctor and its other executives. "We have senior backing all the way to the very top," Frary says.
"One of the things I'm really proud of is that Norfolk County Council is really different to other public authorities to work for. We've got a 'just try it' attitude. If it is low cost and you can try something and prototype it, just get on and do it, and if that is successful you can then initiate a project or pilot.
"Other authorities in the past have taken a view that they have to do 99% or 100% and work up all the details before they try something, which may have been wasted effort. We don't do that here, we get on with stuff."
In that spirit, Frary and his team recently sat down to brainstorm how they could verify the information they had about mobile coverage across Norfolk. The decision was taken to hire a private firm to drive across the county with mobiles fitted with the various network operators' sim cards to see if the coverage matched up to the operators' claims.
In some instances, the coverage was not the same as that claimed by the operators, but rather than castigate them, Frary and his team put their heads together to come up with a mutually beneficial solution.
"We're not in the game of beating anyone up, we're in the game of working together to improve things for the citizens of Norfolk," he states. "We got the operators back in to discuss how we can improve coverage and bring in those gaps, and one of the stances we're taking that is very different to the rest of the country is allow them to use our public sector buildings, but we're not charging them for that, we're allowing them to do it for free or the cost of the installation.
"That allows them to look at their commercial model and deliver something for us without beating them up and actually is quite a nice approach to it. We've seen some movement there and we're getting better coverage in Norfolk as a result of the initiative."
Working collaboratively with other organisations, public or private, to benefit the county is a theme that shines through when talking to Frary. Key to achieving the aim of establishing Norfolk as the best connected rural county in the UK is ensuring partnerships move beyond supplier-type relationships into deeper and longer-lasting affiliations with shared interests and goals.
One of the very best examples of this approach in action is NCC's partnership with Capita, the internationally renowned consulting and professional services company.
Capita has supplied the council with more than 130 LoRaWAN gateways to support its deployment of IoT devices, while in February the two agreed a new contract to upgrade NCC's fibre network and the extension of their existing deal for network and IT services. The fibre contract, valued at £6 million, involves an upgrade for the county's existing hybrid network to a local full fibre network.
Frary is effusive in his praise for the partnership NCC and Capita have developed.
"If I reflect on the partnership and relationship I would probably say it is outstanding. I've managed many suppliers over many years in my roles in Norfolk and elsewhere and I haven't seen any partnership like this working this effectively ever…ever," he says.
"If you'd asked me four years ago were they playing in this game in terms of strategy I'd probably have said no. But I've worked very closely with our team of directors from Capita and their ambitions, and being very clear about what our ambitions are for Norfolk County Council, and they align and gel very nicely.
"We have spent a lot of time working through what we're trying to achieve, they've spent a lot of time understanding us as a customer and now they put significant effort and time into achieving those things."
Frary says that Capita has gone the extra mile with its relationship with NCC, "doing things you wouldn't expect to see a supplier do". Those things include attending events such as Norfolk's County Show with NCC to speak to customers to get a better understanding of what they require, part-funding NCC's Social Value Fund, and attending 'Step Into Tech' events where children are encouraged to get hands on with technology and understand how it can shape their future careers.
"I think some of the things we are delivering would not have been achieved without Capita helping us," Frary states, simply.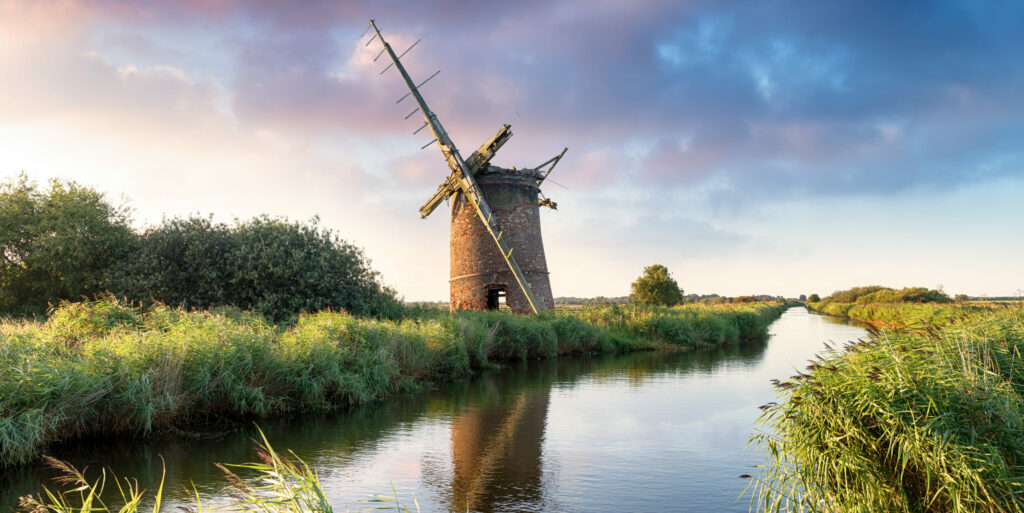 With a number of the technology teams' initiatives in full flow, the journey to becoming the UK's best connected rural county is well underway, but, says Frary, in the longer-term that will be the foundation for even greater change.
He and his team are looking further afield, keen to explore how technology can help transform the services it is offering to its citizens – none of which are more important – as adult care.
"We need to be looking at how we transform our services and make them more digital. One really good example is how we are looking at Adult Social Care; as an authority we spend £1 million a day on adult social care and as a rural county we have a lot of migration from the older generation who are retiring, so that challenge is going to get bigger.
"One of the things we are doing with technology is to see how we can help people live independently longer. Some of it is around putting sensors in people's homes if they are agreeable to it that monitor whether somebody gets up in the morning and makes a cup of tea. If they don't get up by a certain time, with a certain tolerance, do we need to send a trusted neighbour around to take the strain off public services?"
Speaking more broadly, Frary concludes by saying that the ambition for NCC has to be to improve services through the innovative use of technology in every area it comes into contact with citizens and businesses.
"We want to look at every single service, kick-start innovation and find out where we can change them and transform them, so we can deliver more for less money and actually make a difference to the people of Norfolk.
"We also want to encourage businesses to start and stay in Norfolk and that relies on us promoting Norfolk as a good place to live, work and deliver services from. That means we have to deliver all of the work we've already done around connectivity.
"And finally, we want to make sure that we're delivering services to the public so they can choose to create a business in Norfolk, upskill themselves and become better informed if they need to be, and can do the things you'd expect to be able to do anywhere else in the country.
"I believe Norfolk is leading the way on these things and I believe people across the country are coming to look at what we're doing, because we seem to be doing the right things."