Sensing the future: Sustainable IoT
The Internet of Things is here and it's changing the world. Making it environmentally sustainable is vital. Semtech's low power, long range LoRa networking platform is a very large part of the solution. Tech For Good speaks to President and CEO Mohan Maheswaran.
Exponents of the Internet of Things (IoT) have long touted its potential to transform the way we live and work. Today, the seeds they have sown are bearing meaningful fruit. Standards have been established and an increasingly vast network of connected devices is ubiquitising the collection, processing, analysis and exploitation of real-time data. From homes and factories to farms and hospitals, the advent of edge computing, WiFi 6 and 5G connectivity is supercharging the engine of IoT's progress.
But with all that data comes an insatiable thirst for the energy to power it, be that end devices or the data centres that serve them. While IoT offers the prospect of driving much greater efficiency into the workings of industry, it must be powered sustainably so as not to undercut its environmental and societal benefits.
"Sustainable IoT is a massive opportunity for the world," says Semtech CEO and President Mohan Maheswaran – a man who knows more about it than most.
Maheswaran has been president and CEO of Semtech for 17 years, a company that has spent the last decade investing in the growth of its proprietary technology, LoRa – the now-de facto wireless platform underpinning much of the Internet of Things world. The company creates the LoRa chipsets that now sit at the heart of hundreds of millions of devices, all running on the LoRaWAN networking protocol.
Semtech has been developing LoRa technology since 2012. The name LoRa is derived from 'long range' – its devices leverage spread-spectrum radio communication techniques to transmit information wirelessly over a typical range of up to 16km, while using tiny amounts of energy. Transmission distances can be much higher, though. Data sent from a small sensor attached to a high-altitude weather balloon travelled 832km in 2020, before another was bounced off the moon the following year.
A non-profit organisation, set up in 2015, called the LoRa Alliance functions to maintain the open LoRaWAN standard and grow its adoption, and runs a certification and compliance programme to ensure interoperability. It now boasts more than 500 members, including many of the largest technology and telecommunications companies in the world.
Maheswaran says the ultra-low-power, long-range capabilities of the LoRa platform are essential to ensuring our journey to a data-driven world featuring trillions of talkative sensors is a sustainable one.
"That's got to be the end game. When every city, every enterprise, every building is using sustainable IoT to make smart choices about their energy and resource use," he says.
"Organisations, even whole cities, have put in sensor technology and loads of electronics without ever thinking about their power budgets, and they're probably already energy constrained anyway. I have examples of cities that have had power outages because of this. So, you actually have to be smart about smart technology. And that's where Semtech can play a huge part."
While Semtech's LoRa technology is inherently low-power, enabling a 'fit-and-forget' approach to deploying low-cost devices whose battery lives are long enough to sustain them, an ace up LoRa's sleeve is its ability to turn itself off when not needed. Other forms of wide-area networking might be always on, needing to be connected to a power source and nearby WiFi hubs.
"The beauty of LoRa is that the sensors essentially go to sleep; they don't try to communicate until something happens," says Maheswaran. "So maybe the temperature goes up in an environment where it needs to be low, in food production or storage for example. At that point the sensor wakes up and talks to the network via an unlicensed spectrum.
"Where I live in California, we have big issues with drought. One leak and you're just wasting water. With sensors, you can add intelligence at the edge or pass that data into the Cloud ready to be acted upon. The point with LoRa is that you can proliferate low-power sensors cheaply and sustainably – the battery doesn't have to be changed for ten years."
Originally from Luton in the UK, Maheswaran's long tenure in the technology space – and now at the helm of a company with a 60-year track record of its own – has exposed him to a lot of potentially transformational tech and LoRa really excites him.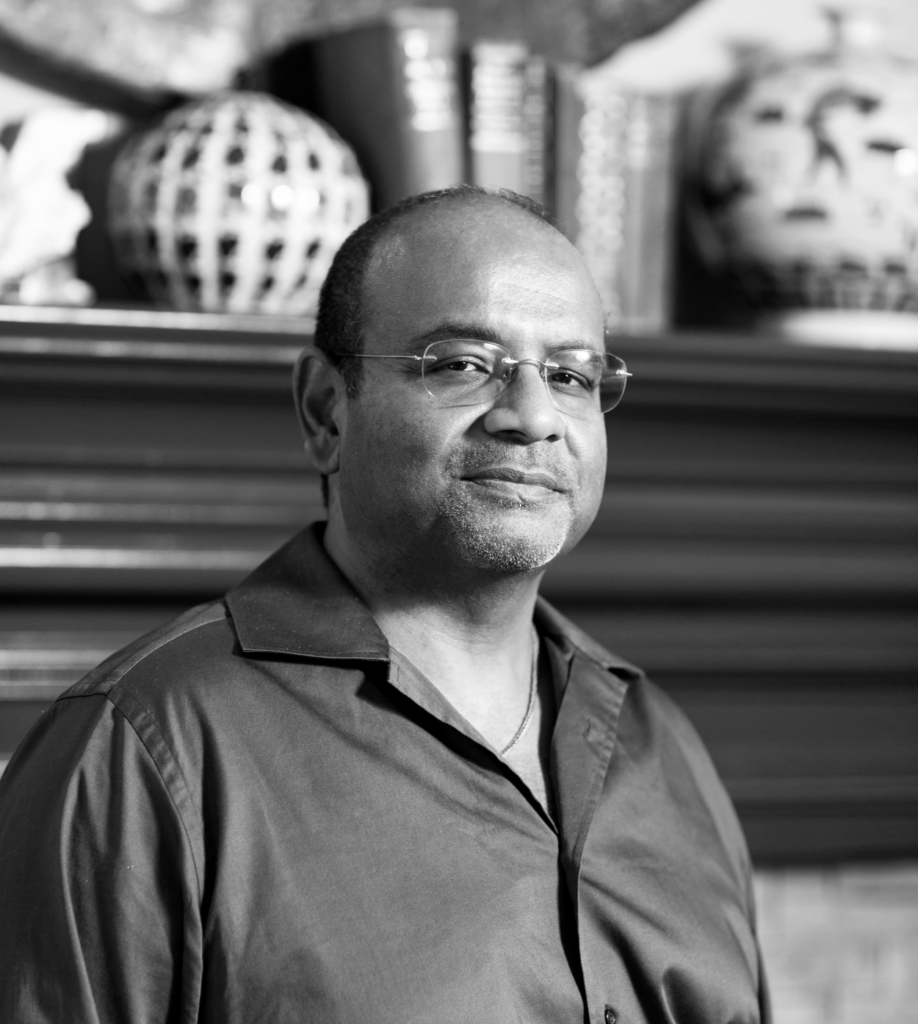 "It really is an ecosystem of companies and players out there now," he says. "Cloud companies like Microsoft and Amazon, systems companies like Cisco and IBM, sensor companies like Schneider and Honeywell… they're all using LoRa. The technology was developed and is managed by Semtech, but we are very much proliferating around the world, making the concept of sustainable IoT a reality."
The sustainability message is key to LoRa – not just in terms of the low power it uses but the capability it gives cities, businesses and organisations to operate in a more sustainable way. Maheswaran cites its work in India, where it partnered with a company called CITiLIGHT to keep street lights connected, monitored and used efficiently in real time – rather than to a set schedule. Automating streetlights in this way has saved 1.29 billion kWh of energy so far – the equivalent of $260 million, or 424,000 tonnes of carbon emissions.
"Power outages are a way of life in some Indian cities," he explains. "They just carry on and hope they come back. But the key with LoRa and sustainable IoT is that you can add smart technology that not only runs the system more efficiently but does it in a way that doesn't add a huge energy budget to the city. That's critical."
Such work in smart cities is proliferating all the time, but Semtech initially proved its worth in the countryside, installing sensors to help with irrigation systems and soil monitoring. Maheswaran explains that most irrigation still takes place on a schedule-based system, whether the land needs it or not, but LoRa-enabled devices offer real-time insight into the health of crops and moisture monitoring. A project in India resulted in a reduction of farm water and electricity use by 26 per cent – and other installations on commercial farms have achieved a 50 per cent water reduction.
"Smart agriculture has been one of the predominant uses of LoRa," he admits, "mainly because if you have millions of these sensors on the farm or in the soil, you want them to connect over quite a long range – you don't want to have gateway infrastructure everywhere."
The agriculture use case extends to cows. A collaboration with an Australian company saw cattle GPS-tracked using LoRa over a huge area, not just to see where they were but to provide operational oversight into their water usage, where electricity needed to be used in fencing, and so on.
And cows are just one form of smart asset tracking, another field in which LoRa has already made a significant impact. Whether it's pinpointing a wheelchair in a hospital, a shopping trolley in a mall or, on a wider scale, pallets of goods throughout a supply chain, if they're tagged with a Semtech LoRa Edge chip, a client can immediately see where they are on a LoRa Cloud Locator. LoRa Edge adds satellite-scanning geolocation and WiFi on the same chip as LoRa to provide a comprehensive tracking package for logistics use cases.
"It's just a perfect use case for LoRa," adds Maheswaran. "The next interesting possibility for that technology is to make it solar powered.
"If I was going to look forward ten years from now, there'll be a proliferation of energy-harvesting sensors that don't need batteries to be replaced at all; they can recharge and continue connecting to the network using LoRa."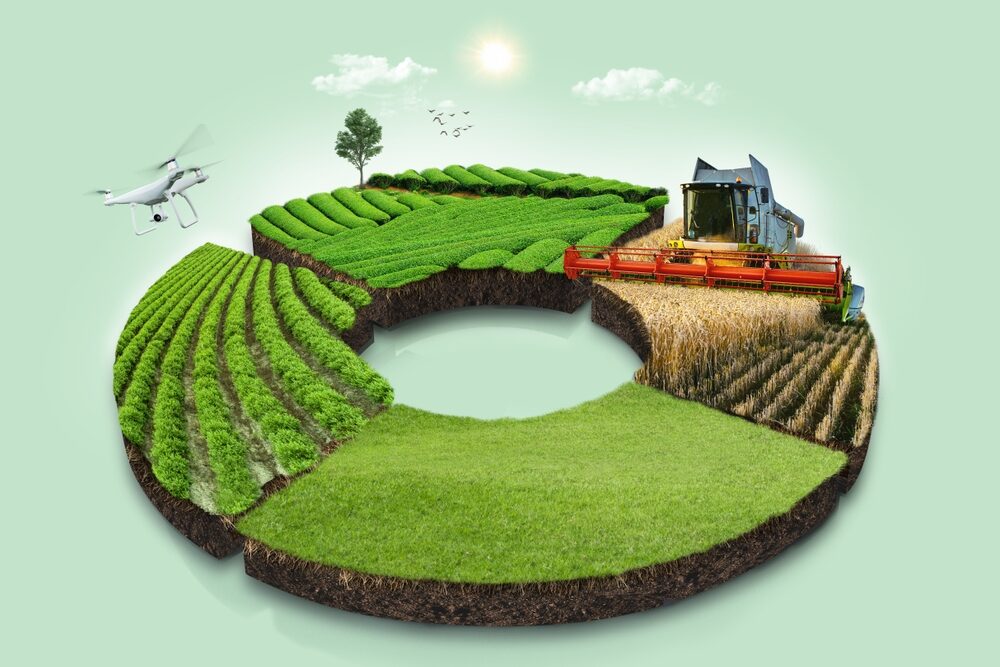 LoRa can have a real effect much closer to home. Maheswaran didn't initially think the LoRa platform would be that beneficial for smart buildings or smart homes. The clue is in the name; it's designed for use at long range rather than short ranges inside buildings. But the more people began to use smart technology in their daily lives, the more it became clear that LoRa could actually be a solution.
"There is so much waste today; lights left on, energy left on, air conditioning left on, heating left on. Even water taps left on. You can of course use WiFi or Bluetooth to connect your smart devices up, but the range is so short you often need repeaters everywhere. They're also expensive technologies to use. But with LoRa I can have one gateway that connects everything. Even a security camera; video streaming images is high bandwidth, but in that case LoRa plays a different role: it acts as the control panel, telling the camera to wake up and send the data when it detects motion. That's why I feel LoRa is going to be used everywhere, eventually."
Sustainability is clearly the key driving force for Semtech and LoRa – but it's interesting that from those initial aims other uses and benefits have revealed themselves as the technology has matured. LoRa-enabled devices have become increasingly important in manufacturing environments as a means by which efficiencies can be made.
"The sensors are essentially providing any manufacturing or industrial environment with intelligence through data, which means you can then start predictive maintenance," explains Maheswaran.
"So a sensor tells you there's something inefficient going on with your gas supply. You want to be able to shut that down and fix the issue before there's a big gas leak or an explosion. Same thing with a machine in manufacturing – you want to be able to see that something isn't working efficiently and predict that something is wearing out before it actually fails.
"You could save billions of dollars across a company by being clever with your low-power sensors – and that efficiency is linked to sustainability – as energy availability comes down, finding these efficiencies will become vitally important."
Smart metering has become one of the biggest areas of interest for LoRa devices. Many domestic consumers are all too familiar with smart meters ticking away reminding them just how expensive their energy has become. The irony is those meters need to be continuously powered, connected to always-on WiFi. It needn't be the case with LoRa, while utility companies themselves can affordably arrange hundreds of thousands of low-cost, battery-operated sensors connected over long distances and harsh environments to optimise billing systems and provide insight into supply and demand.
The value of LoRa is clear, and Semtech is constantly building out new features to expand its capabilities. The use of Frequency Hopping Spread Spectrum techniques now allow for greater bandwidth and a larger number of connected devices, as well as enabling LoRa devices to communicate with satellites in orbit.
In 2023, Semtech completed the acquisition of Sierra Wireless, which brought together the ultra-low power benefits of LoRa with the higher bandwidth capabilities of Sierra's cellular Internet of Things.
"There are just amazing use cases out there that I couldn't have even imagined," says Maheswaran. "Especially with our acquisition of Sierra, there's the opportunity for customers to dream 'Hey, what if I could do this with Semtech?' And that's really what Semtech is all about, innovating together to create technology platforms for sustainability."
Maheswaran talks about leaving a better world, and though billion-dollar acquisitions like that of Sierra Wireless don't happen without a focussed business objective, Semtech applies its 'Smarter Planet' message to all its activities.
"When you talk about IoT, sustainability and Smarter Planet, you'd hope that everybody has an interest in that," he says. "I think the reality is that much of the world's deployment of technology is driven by very big companies talking a lot about sustainability, but not necessarily putting it into action. But there is pressure on them now, and they are engaging with LoRa.
"With digital transformation, the world will change. It will improve. I'm excited for my grandchildren and the positive impact these billions of sensors can have on their world. It's the reason I do this."