Climate change is a challenge that has to be addressed globally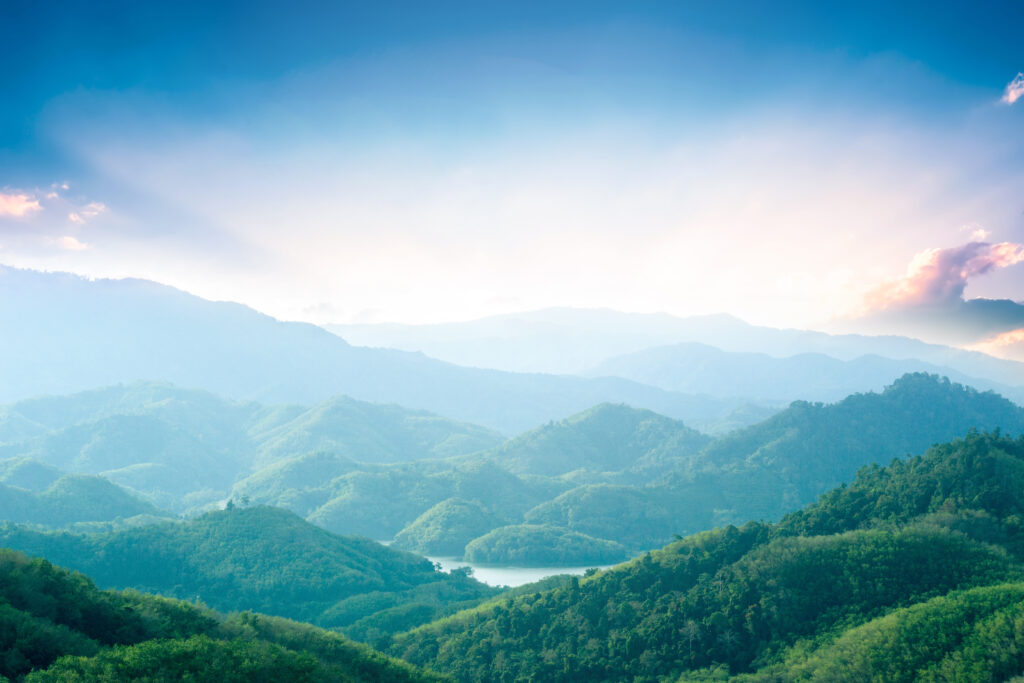 2021 felt like a turning point for acting on climate change.
While the ongoing COVID-19 crisis could have pushed organisations to relegate climate ambitions, in many ways it provided businesses with an opportunity to reset and give some proper thought to how improving resilience and sustainability can work hand in hand.
In its aftermath, the much-trailed COP26 conference has been criticised by some for generating too much hype, and too little substance. But, some really important strides were made: a 'Paris Rule Book' was developed to provide global consistency in climate reporting, and agreements on carbon trading were set out.
Regardless, COP26 must be viewed as a springboard from which we can move forward with a strategy – and not a silver bullet to our climate woes. Those who attended and witnessed the conference felt the collaborative sense of responsibility and duty; it has certainly underscored the ongoing importance of cross-country collaboration to meet net-zero goals.
This year, we must take that cooperative, collegiate way of working with us – seeking out opportunities to bring together the wealth of knowledge, skills and ingenuity that exists across the globe. This must not only happen on a country-to-country level but across academia, startups and larger corporations.  
While we still have a mountain to climb to meet our net-zero goals, the United Kingdom really does boast some wonderful success stories when it comes to environmental action – from our admirable record on renewable energy to spearheading the trailblazing Powering Past Coal alliance. 
However, in truth, nationalistic narratives can sometimes be counterproductive when it comes to climate change. Each one of us shares the world with 7.75 billion other people, and the fact the UK is a high performer relatively doesn't absolve us of collective responsibility.
If anything, those helping to lead the charge must seek to foster partnerships with bigger polluters to share knowledge, innovation and technologies that can help us achieve this overwhelming goal jointly.
Startups have a significant role to play here; smaller, innovative companies working at the cutting-edge of digital technologies can have a disproportionately positive impact in the climate fight. And, with industry still responsible for around 20% of the UK's greenhouse gas emissions, partnerships with these businesses could prove to be invaluable. 
Advanced digital technologies such as the Internet of Things, artificial intelligence and blockchain are providing organisations with new ways to extend the lifecycle of valuable assets, reduce emissions, and ultimately, reduce harm to the environment.
Elsewhere, 'Digital Twins' – systems that aggregate and present data from a remote system, informing future decision making – are helping organisations to manage assets more sustainably by pinpointing unnecessary waste.
According to our recent Digital Future Index, the UK ranks first in Europe when it comes to the development and uptake of advanced digital technologies. But, we can't keep green innovations locked on UK shores: this knowledge must be democratised.
Disseminating green innovation
By pairing the entrepreneurial spirit that exists within UK small businesses with the power and influence of large corporates, we can unleash powerful efforts to reach net-zero.
Open innovation is where we see some of the most impactful developments come to fruition. Take our Made Smarter Technology Accelerator programme; recently, this saw bright startups develop transformative prototypes for industry giants including Babcock and BAE Systems, to boost and streamline their manufacturing processes.
Corporations aligning their technology and sustainability strategies are making huge progress, creating environmental, social and economic impact – and are 2.5 times more likely to be among tomorrow's leaders. There is no better case for partnerships between small businesses and larger more-polluting corporates than tackling the systemic issue of sustainability.
This is why Digital Catapult is spearheading the Futurescope Build UK-India programme. Through this, we are matching some of the finest UK cleantech startups with leading corporations in India including Tata Steel, Johnson Matthey and Godrej Aerospace.
Heavy industries are increasingly turning to technology to help them slash emissions – and accessing some of the agility and skills of the tech startup community is a vital step for them on the path to net-zero.
Recently, we selected four of the startups who are making waves in cleantech and will be paired with Indian titans of industry on a joint net-zero mission.
Take Additive Flow, an organisation optimising the additive manufacturing process – whose previous work has seen 50% cheaper costs in aerospace components, 35% increase in product efficiency, and accelerated production speed by 50%. Meanwhile, Ascalia – a company that has already worked with the likes of retail giant Sainsbury's – is providing an Industry 4.0 system for factories, to allow manufacturers to improve traceability and optimise their processes.
Finally, Remade Group is creating Europe's first online marketplace for re-manufactured goods – with the potential to drive 80% savings in energy costs – while Intellegens has already worked with organisations like GKN Aerospace and Rolls-Royce to reduce experimentation time during production by up to 90%.
When it comes to sustainability, two things are clear: it's a long, rocky and continuous process, and it's also a joint process with everyone we share the globe with.
The UK has some of the most brilliant startups in the world, who are often the unsung heroes of the net-zero revolution. Let's now work on disseminating their knowledge so we can save the planet – together.
Dr David Pugh, Head of Sustainability at Digital Catapult