Moving from a strategy to a necessity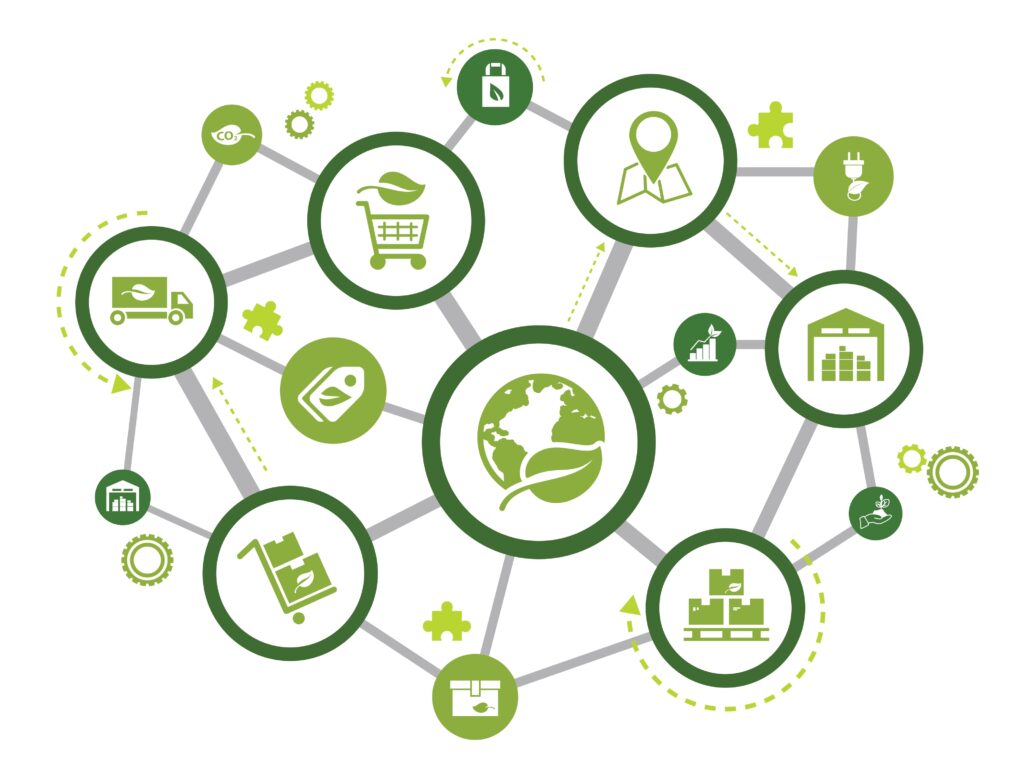 IBM's Roberto Battistoni on how technology can help drive supply chain sustainability.
Businesses are facing pressure to create more sustainable, transparent, and socially conscious supply chains. The need for Corporate Social Responsibility (CSR), sustainability and more transparency is driven by both internal and external sources.
A recent study from IBM showed that more than two in three consumers worldwide say environmental sustainability is significantly important to them personally, and 54% of consumers are willing to pay a premium for brands that are sustainable or socially responsible. A company's commitment to environmental sustainability can also have a significant impact on employee retention. Nearly 70% say they are more likely to accept a job offer from an organisation they consider to be environmentally and socially responsible.
Governments and investors are holding companies accountable for sustainable supply chain practices too, with Blackrock, the largest investment management company worldwide, asserting it will put sustainability at the centre of its investment approach.
All of this points to an inescapable fact impacting modern retail: building a sustainable business – across the entire supply chain – is no longer just a strategy: it's a necessity. That's why it's not surprising that recent research from the IBM Institute for Business Value found that nine in ten companies would be implementing sustainability initiatives by the end of this year.
What is supply chain sustainability, and why does it matter?
Supply chain sustainability is defined as embedding environmental, social or corporate governance considerations as raw materials are sourced, converted to products and delivered to market. Supply chain sustainability has reached a tipping point. Nearly half (49%) of all companies have corporate supply chain sustainability goals, and are starting to rank their supply chain practices on a public sustainability scorecard that addresses categories such as where they are in terms of CSR, where they want to be, and the steps they will take to improve their ecological footprint.
With the rush to net-zero, carbon neutrality and energy management are top of mind. However, there are opportunities everywhere along the end-to-end supply chain to embed best practices to drive sustainability and help enable circular economies that reduce waste and encourage reuse and ultimately significantly reduce the Scope 3 emissions, which are typically difficult to measure despite representing 80-90% of the total emissions.
Reaching supply chain sustainability goals requires a global, accurate, view of your suppliers, a real-time view of inventory, and the ability to share data across your supply chain ecosystem in a trusted way. But the truth is, all too often supply chain leaders operate in the dark. When you don't know exactly how much inventory you have and where it is, you over order and have too much working capital tied up in inventory to avoid stockouts. This creates a ripple effect, generating waste in other areas, like warehousing and logistics.
And if you lack transparency and data sharing with your deep-tier suppliers, it's incredibly difficult to track product provenance – from point of origination to delivery – in a trusted and controlled way to identify supplier risk and protect your brand.
Fortunately, technology can help overcome the visibility and data sharing challenges and enhance your existing supply chain processes to create a sustainable and profitable path forward. Here are three high-value places to focus first.
– Product provenance: From coffee to seafood, batteries to wine, cotton to cosmetics, companies that take sustainability seriously, work to ensure raw materials are responsibly sourced and products maintain their quality and integrity as they travel through the value chain. With blockchain technology you can build a viable and sustainable ecosystem of partners, designing business and governance models that reflect shared values. Exchanging data through an immutable, distributed and transparent ledger, you can transact with supply chain partners in a more trusted and efficient way to ensure provenance and quality, reduce product waste and increase profitability. You can provide transparency to today's purpose-driven consumers by helping them purchase in alignment with their values.
– Deepen engagement with customers: – You can also use advanced technologies to deepen engagement with customers by allowing them to directly engage in your sustainability initiatives. For example, Farmer Connect works to better connect farmers to the cocoa and coffee supply chain through a number of novel blockchain applications. Its Living Income Module project validates payments going directly to cocoa farmers to ensure they earn a living income, while their Thank Your Farmer app allows customers to learn more about how their coffee was produced and "tip" the farmer that grew their it by scanning a QR code on the product packaging.
– Fulfillment optimisation: Leading retailers and brands – B2C and B2B – are hyper-focused on omnichannel order fulfillment today to give customers the right products at the right time and place. The opportunity also exists to do this in a greener way. Using cloud and AI technologies to enhance and extend existing order management systems, you can purposely source inventory that's closer to the customer to reduce your carbon footprint. You can optimise fulfillment at the lowest cost to serve and reduce logistics-related emissions due to often expensive and unnecessary shipments. An intelligent fulfillment platform can also perform reverse logistics to accelerate the process of return sorting, product re-merchandising and repair lifecycle tracking, reducing waste and environmental impact of returned goods. Contracting green logistic providers would also be possible so that the last mile can become the green mile.
– Inventory management: In more consumer-focused sectors like retail, global real-time inventory visibility can make the difference between delighting or losing a customer. A control tower that provides end-to-end visibility of inventory enables more informed decisions, harnessing third-party data to quickly detect events that could impact inventory so you can reduce waste and optimise outcomes. Customised alerts and thresholds for your business allow you to fill demand and design out waste by reducing safety stock, markdowns, carrying costs and optimising physical store and distribution facilities footprints.
Increasingly, enterprises recognise that embedding sustainable practices within the supply chain is good for business – creating a vibrant corporate culture, more engaged customers and bottom-line growth.
Bringing sustainability more to the forefront, organisations like the Ellen MacArthur Foundation are helping to accelerate the transition to a circular economy, working with and inspiring businesses, academia, policy makers, and institutions. Projecting an estimated $700 million annual material cost savings in the consumer goods industry, 48% reduction in carbon dioxide emission by 2030 and $550 billion reduction in healthcare costs associated with the food industry, the Foundation is garnering support from leading investment managers and banks, and companies who are signing on to voluntarily set standards. COP26 has pushed circularity up in the agenda of CEOs and CFOs. As McKinsey highlighted, net-zero strategies will cause an imbalance between demand and capacity, resulting in significant price volatility, and thereby indirectly encouraging recycling.

Sustainable operations across the whole value chain is undoubtedly where the future is headed, which makes it an exciting and gratifying time to pursue supply chain sustainability. Wherever you are on your journey, technologies can play a key role in advancing your progress, helping you connect with your consumers, and improving your bottom-line.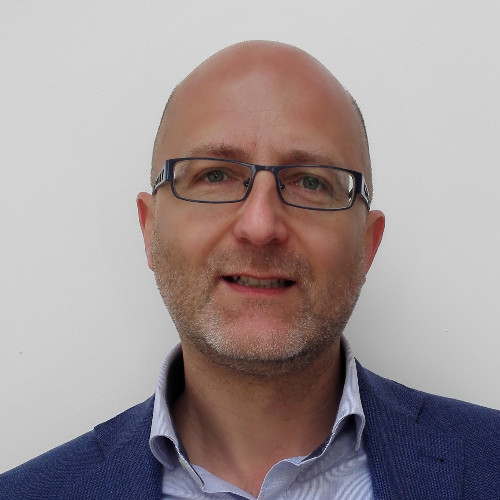 Roberto Battistoni is UK Comsumer Products Business Development LEad at IBM
His role is to help CP and Retail organisations achieve their business goals and innovate.
He specialises in innovation, sustainability, transparency & blockchain, supply-chain, partnership and cloud.
Roberto is part of the Steering board committee at BFTT (British Fashion Textile & Technology), and has experience as an advisor and judge at various competitions such as the LCF (London College of Fashion) Enterprise Challenge and Fashion District Retail/Manufacturing Futures. He is  also a contributor to the UAL (University of Arts London) Fashion Values initiative and a member of TLA Retail Tech and TLA Circular Economy groups.
Roberto's vision is to help grow awareness of sustainable development and to turn awareness into action.