Building better buildings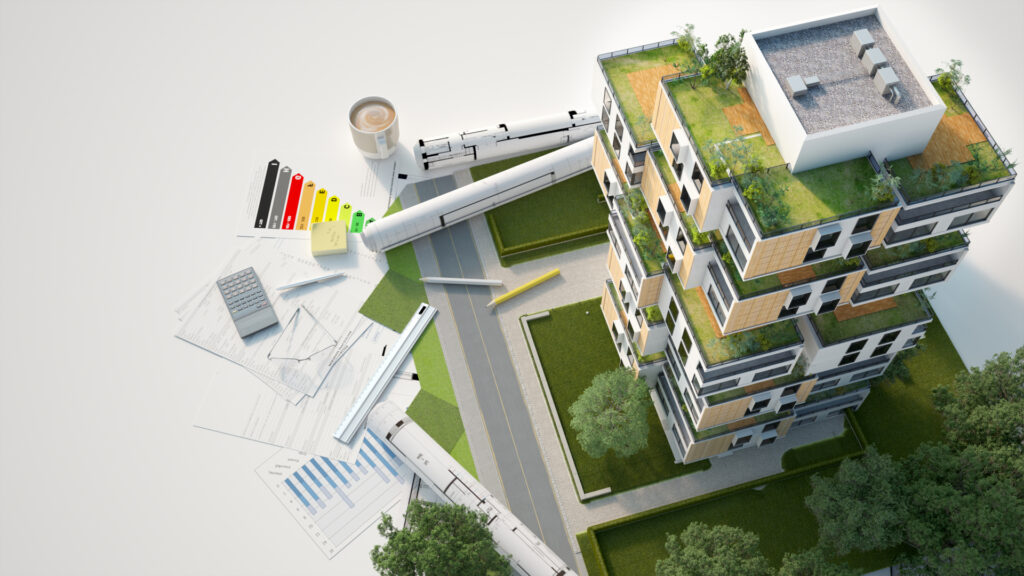 Technology has allowed humans to control temperature. Thanks to heating, ventilation and air conditioning (HVAC) systems, extreme weather conditions no longer face us. But at what cost?
According to the International Energy Agency, there are about 1.6 billion HVAC units in use today. This number is expected to rise to 5.6 billion within the next 10 years, significantly increasing the environmental impact of the technology to two billion tonnes of CO2 a year, the same amount that India, the world's largest emitter, produces today. As a result, by 2030, HVAC systems alone will be responsible for 13% of the world's energy consumption. 
As climate change causes temperatures to rise, it also increases the demand for air conditioning and heating systems which, in turn, continue to contribute to global warming in what seems like an endless pollution cycle. But artificial intelligence might just be able to break it. 
BrainBox AI was founded in 2017 with the goal of using artificial intelligence (AI) to make commercial buildings energy-efficient, significantly cutting down the world's CO2 emissions and slowing down climate change. The company uses a combination of machine learning and cloud computing to tap into commercial HVAC control systems and optimise their behaviour, by predicting the future energy needs of each room within the building and adjusting its temperature settings accordingly. 
Sam Ramadori, BrainBox AI's President, believes in the need to embrace new ways of reducing the energy footprint of commercial real estate buildings and address the environmental and cost-control concerns of the sector, which he considers to be reaching "an all-time high".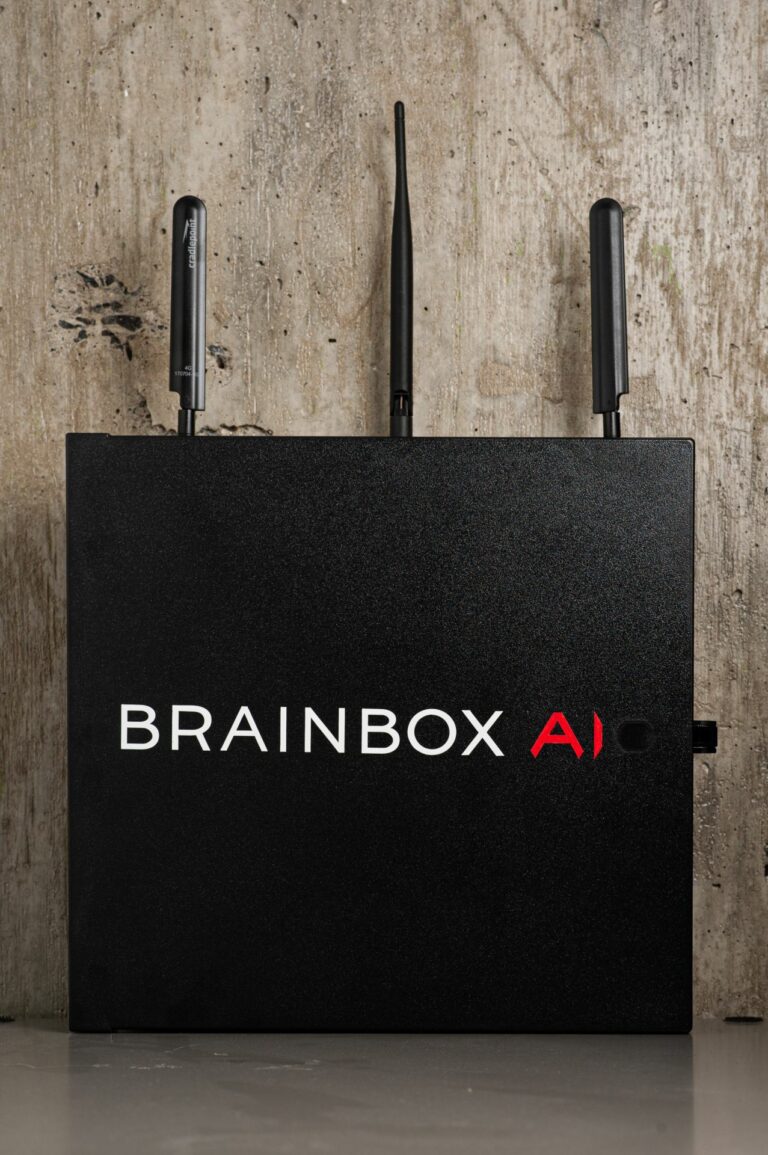 "Buildings are the single largest energy consumers of the planet," he says. "And if you take the energy consumption of a building, 40% to 50% of that comes from the HVAC system. After that, lights, people's personal computers, those buckets get smaller very quickly, but the big bucket of energy consumption is HVAC. So, if you're going to take the biggest energy consumer on the planet – buildings – and you want to make the biggest impact possible as fast as possible, that's where you're going to go attack."
In order to make the biggest impact in the least amount of time possible, the BrainBox AI team set out to develop a system-agnostic sensor-free solution that requires the installation of only one edge device. The device collects information from the HVAC system, as well as from other data sources such as the building's occupation, utility extractor and weather information related to humidity levels, temperature and sun/cloud positioning. With this data, BrainBox AI can identify a building's operating behaviour and energy flow, and make recommendations to reduce its energy consumption. 
"Buildings are already full of sensors," Ramadori says. "Every room that you're in has at least a thermostat to begin with, as well as CO2 sensors, humidity sensors, etc. And I'd say 99% of buildings don't keep that data. They generate it, they store it in the computer that is the HVAC control system and then, once they run out of memory, it gets thrown into the garbage. So we're changing that state of affairs right away."
The information is already there, waiting to be used. BrainBox AI keeps this valuable data from being lost by storing it on the cloud and using it to train its algorithm. This way, the data does not only not go to waste, but it is used to reduce a building's energy consumption by up to 20% in just a few months. 
"Artificial intelligence is very good at predicting the future when you have the dataset to support it," Ramadori says. "Once we plug into a building and learn how that specific building behaves on a room-per-room basis, we're able to predict what's going to happen in each of those rooms for the next five to six hours with over 99% accuracy. Today's HVAC systems across the board don't even know what's going to happen in the next five minutes."
However, BrainBox AI doesn't only predict the energetic needs of a building, it also autonomously decides what the ideal HVAC settings will need to be to address those future needs with the least amount of energy possible. To replicate this computational capacity on a human basis, you would need 50 engineers working in each building 24 hours a day, and even then they would struggle to keep up with the algorithm. 
"It is very exciting to see how autonomous artificial intelligence is creating entirely new approaches to delivering material energy savings," Ramadori says. 
Although other companies have been working on ways to reduce their energy consumption since the 2015 Paris Agreement, progress in the real estate sector has been slow, and not because of a lack of technological developments. The reason? The very large investment that comes with making the transition to a sustainable economy, and which forces whole industries to completely transform their operations and invest billions of dollars to upgrade. This is why Ramadori stresses the importance of both speed and impact. 
"Impact is important but so is speed, and that's where we really shine," he says. "We are generating energy savings of up to 20% in a building. Typically, those kinds of projects cost a lot of money and many many months to do. What we have done is come up with a solution that's exceptionally low-cost and rapid to implement, so that you start to see energy savings from month three or four.
"Good ideas are great, but we have to find the ones that we can implement really really quickly. Our goal is to generate very meaningful improvements in the performance of those commercial HVAC systems very fast. As a result, we're saving the property owner money in terms of energy cost, improving comfort for the occupants and generating a real change in the footprint of the building in a short period of time."
The best example of this speedy implementation is BrainBox AI's recent partnership. At the end of last year, the company announced it had signed a deal with AMP Capital, one of the largest investment managers in Asia-Pacific, to install its AI solution across the manager's entire real estate portfolio, which includes including central business district office buildings, retail shopping centres and logistics facilities throughout Australia and New Zealand. But, instead of taking years to make this transition, BrainBox AI aims to install its AI HVAC systems within AMP Capital's 14,000,000 square feet of commercial real estate within six months. 
"Our partnership with AMP Capital is a great example of how BrainBox AI can help a real estate owner, anywhere in the world, make their portfolio fully autonomous and achieve levels of efficiency that are only possible with AI," Ramadori says. 
"Typically, the real estate sector is one that is a little bit more slow-moving from a technology-adoption perspective, but when we met the AMP team, they understood right away that this was going to be as revolutionary as self-driving cars. So we got into the process of installing a pilot and then quickly started into a wide-scale roll out across their entire portfolio, and that's what we're working on right now, quite aggressively."
This speed and scalability are possible because of the lack of hardware involved in the installation of BrainBox AI's tools, a process that has been made even more efficient since the beginning of the pandemic. Instead of sending its engineers to install the edge devices, BrainBox AI has, for the past year, been shipping the devices to customers and helping them to install them remotely in order to adhere to social distancing tools. Once the AI has been able to analyse a building's behaviour, it then goes into autonomous mode, requiring little maintenance. This significant scalability is the key to the company's rapid growth.
In the two years that have passed since its commercial launch, BrainBox AI has grown from 17 to 80 employees and expanded from working in five buildings in the area of Montreal, Canada, to managing a portfolio of over 100 buildings and more than 30 million square feet in four different continents. The company has also created strong partnerships with many prominent institutions including the U.S. Department of Energy's National Renewable Energy Laboratory, the Institute for Data Valorization, Montreal's École de Technologie Supérieure, and McGill University. 
"We are firm with a very strong technical team, always have been, and that team is always trying to push the limits of AI," Ramadori says. "Every time we install in a new building is a new improvement in the fight against climate change. It's mathematically straightforward. We just want to keep going and going and get this as deployed as possible, as fast as possible." 
In addition to its core product, which optimises the energy consumption of individual buildings, BrainBox AI is now working with these research institutions to develop an exciting new project that will allow buildings to interact with the energy distribution grid, to make it even more efficient. 
"As a company, we go from one big problem to another big problem to find solutions using artificial intelligence; that's just our DNA," Ramadori says. "The whole world is trying to increase the amount of energy generated by renewable sources. But the big challenge is that they are intermittent and not reliable. So, what do you need to make that work? Well, the more you have energy sources that are not 100% reliable 24 hours a day, the more you need to influence the demand side in order to find that match. That's an enormous problem globally, and that's what we want to tackle next."