Getting out of the habit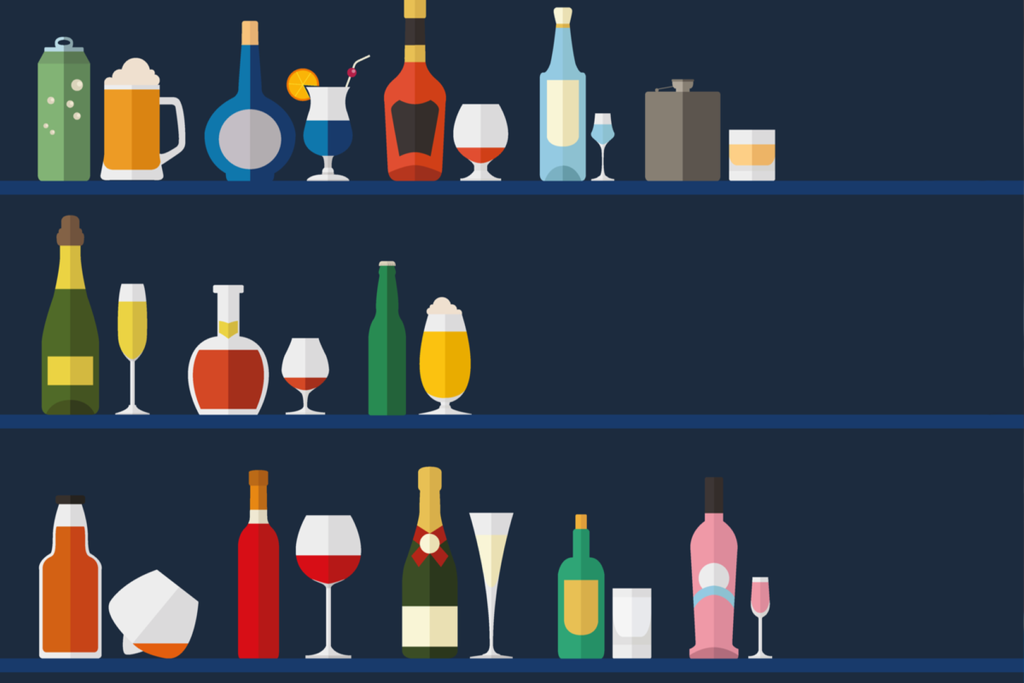 It's the time for New Year's resolutions. Giving up cigarettes. Taking up running. Definitely using your gym membership this time. January is a month for reevaluating things, for mapping out how you want the year ahead to go. But while there are plenty of apps for giving up smoking or starting up running, there isn't much online support for one of the other staple resolutions: going alcohol-free. 
One company trying to change that is One Year No Beer (OYNB). 
Launched in 2015 in the UK, OYNB positions itself as a "habit-changing programme", in which you take on alcohol-free challenges in a bid to give up, with support from the OYNB online community. Five years on from inception, it has over 70,000 members across 90 countries and recently closed its latest funding round with 125% of the target met. Its plan is to use the funding to further develop its technology infrastructure to support scaling up what it calls its "lifestyle support system". 
Co-founder Ruari Fairbairns turned his own personal experiences around drinking into OYNB. He grew up on the Isle of Mull in Scotland, which he describes as "synonymous with a drinking culture". He was ambitious from a young age, writing a letter to Richard Branson when he was 14: "I'm going to change the world one day. I'm looking forward to having lunch with you." He may not have heard back from Branson, but that didn't deter him. Fairbairns set up his first business at 15, and had tried five different enterprises by the age of 25. 
Then everything changed when he applied to be on BBC's The Apprentice, where contestants compete over a series of challenges to work for British businessman Lord Sugar. He didn't get on, but at the audition he got chatting to an oil broker. Fast forward six months, and Fairbairns had become an oil broker working in the City of London. The money was great, the lifestyle was good. But, slowly but surely, Fairbairns felt that something wasn't quite right. 
"A good eight or nine years into my career, I didn't realise how much of a problem alcohol was causing," he says. "I was drinking socially a lot, but I didn't really think I had a problem. Nobody told me I had a problem. I wasn't carrying on drinking at the end of the night. I wasn't going home and drinking. I wasn't pouring it on my cornflakes. So the problem wasn't on my radar." 
However, in 2013 he started meditating on his train journeys, and that's when it dawned on him that alcohol may be causing more issues than he'd realised. 
"So I decided to take a break from booze and that is when all of life got better," he says. "Fitter, healthier, happier, a better husband; a decade of niggling health issues disappeared. There is that perception in that sort of work culture of giving up drinking being the end of your life and the end of your career. But the reality was everything got better." 
Fairbairns took his personal experience and expanded it into wanting to help others in a similar situation: not targeted at people suffering from alcoholism, but at those who feel they're drinking too much too regularly. Fairbairns and his business partner Andy Ramage settled on creating challenges to offer a sense of achievement and empowerment to people who, like them, wanted to change their lifestyles for the better.  
The timing has coincided with a decrease in the amount of alcohol being consumed in the UK, a trend reflected in most western countries. In the UK, an average of 12.6 litres of pure alcohol was drunk per adult in 1990. In 2017, that had dropped to 11.4 litres – a fall of almost 10%. The study in The Lancet predicted it would drop to 11 litres a year by 2030. 
The British culture has become more accepting of people who choose to not drink alcohol, and that's reflected in the youth of the UK. A 2015 study by the Department of Epidemiology and Public Health at University College London surveyed 10,000 16- to 24-year-olds in the UK, and found that the proportion who say they never drink alcohol had risen from 18% in 2005 to 29% in 2015.  
Despite the shift in culture, alcohol consumption remains a deadly social issue, with campaigners warning that four out of five people with drinking problems in the UK aren't getting the support or help they need. 
OYNB offers a 28-day challenge, a 90-day challenge and a year-long challenge. All include email support, access to the OYNB community called the Connect Group, daily videos, e-books and guest coaching in fitness, diet and mindset. 
"When we originally launched it, I was incredibly passionate about having a big impact on the world," Fairbairns says. "And I thought we could do that by giving it away for free. And so we gave it away for free, and it spread all over the world. It was on the front page of Yahoo in something like 10 different countries. And we had 20,000 members in the first year, so what we'd successfully done is created an incredibly expensive hobby of getting people sober. Because free isn't free, free is really expensive!" 
At the end of 2016, OYNB started charging members. This brought accusations of profiteering from drinking issues, which Fairbairns vehemently disagrees with. "I wanted to be able to look anybody in the eye who accused us of profiteering from people's suffering and say, 'you actually have it the wrong way round'. We have made sure that all of our pricing is below the cost of what you can spend on alcohol and still consider yourself to have a problem or an issue. So if you can afford alcohol, you can afford One Year No Beer." 
The technology behind the platform is described as "secret sauce" by Fairbairns, and it uses a variety of different apps such as Facebook and Slack. Its goal is to create a single platform for its users, which is currently being developed. It can then be scaled across different lifestyle choices (Fairbairns doesn't like the word "addictions"), such as caffeine intake, sugar intake or gambling. He wants to move away from using Facebook as OYNB's community platform due to the addictive problems associated with social media.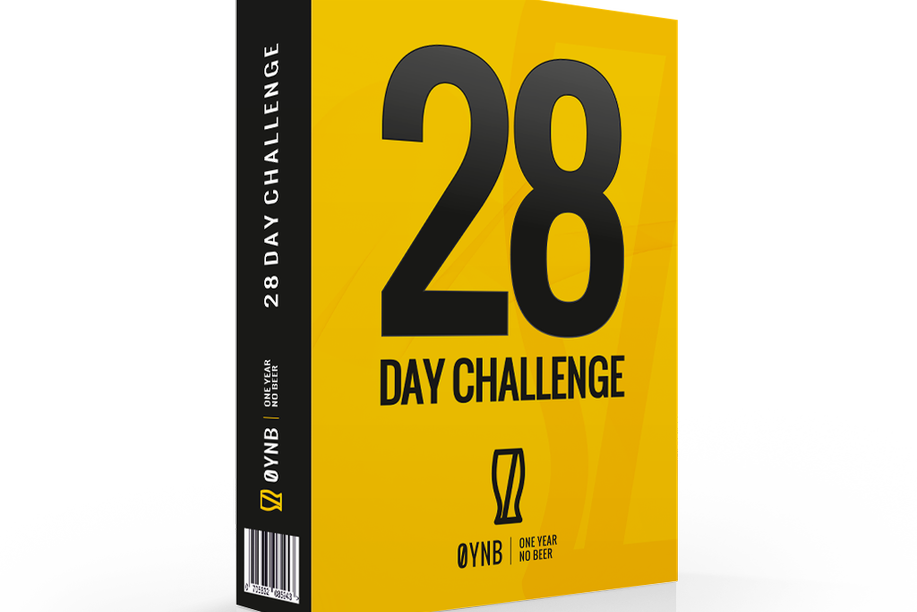 "Our intention is to do community better," he says. "So we've just hired a mobile development team. We've got senior engineers now and have raised funding to start developing those products. We have an opportunity here to connect people over the common goal of living a good life and helping people support each other through behaviour change. That's what I believe we're up to. 
"For example, the more positive, supportive and encouraging a community member is, the higher their visibility is. And what we're trying to do is create a platform that allows people to create a lifestyle business. So if I'm a super user, I support a lot of people. I spend my time helping others change their relationship. So I should be rewarded for that, and we aim to do that." 
Although the community is global, Fairbairns wants to create localised communities to build partnerships, such as pubs and bars putting on alcohol-free nights for members to meet. He also wants the platform to reflect that its users have unique journeys: "At the moment our content is prescriptive," he says. "But the reality is everyone's journey is different and everyone's experiences are different. So we're going through that journey at the moment of saying, how can we offer content relevant to each person?" 
Fairbairns says it's looking to launch a Spanish-language version in the next 12 months as it has ambitions to go for Series A funding. He's confident OYNB is ahead of the curve, and plans to keep it there as help for people with alcohol issues becomes increasingly digitalised. "I think it'll explode in time," he says. "So whether we're the biggest, I don't know. I don't think we need to be the biggest but we are definitely the first. 
"When you see some of these big behaviour-change apps, they're usually around smoking or weight loss, and if you looked at their decks, you wouldn't actually see alcohol featured on the radar. So I think that just gives us an opportunity. We definitely have first-mover advantage."