The UN's refugee mission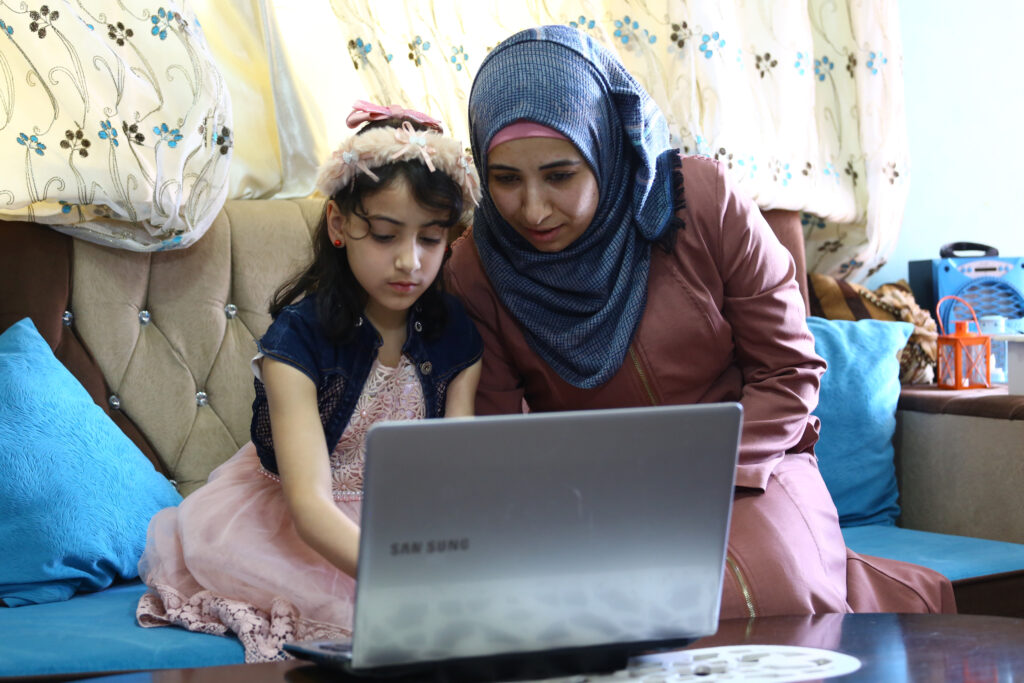 One of things I am most proud of," says Kaan Cetinturk, "is the IT Service Centre in Gaza." Cetinturk is the CIO & Director of Information Management and Technology at UN Relief and Works Agency (UNRWA). Created in 1949, UNRWA provides relief and development assistance to the almost six million Palestinian refugees.
A technologist with two decades of experience in change management and digital transformation, Cetinturk is most passionate when he talks about the human triumphs which technology can enable. This is nowhere more evident than when he speaks of the IT Service Centre (ITSC), a technology hub which he and his agency set up in Gaza and which now provides IT services not only to UNRWA but to many other parts of the United Nations.
"At UNRWA, we're already well into our own digital transformation," he says. "And the deeper we got into it, the more obvious it became that we needed to bring in people with new skills and the technologies to support those skills. We had a choice. We could find those people in Europe or North America. But from working with young Palestinians, I knew that many had outstanding technology skills. And the unemployment rate in Gaza is 50%, the highest in the world. Why wouldn't we create the IT resource we needed in Gaza?"
So, in 2020, UNRWA created the ITSC, hiring Gazan youths in roles in IT support services and cybersecurity.
"The centre is bringing high-quality opportunities and employment to young people in Gaza," says Cetinturk. "Today, we employ about 60 people and we hope that number will rise soon."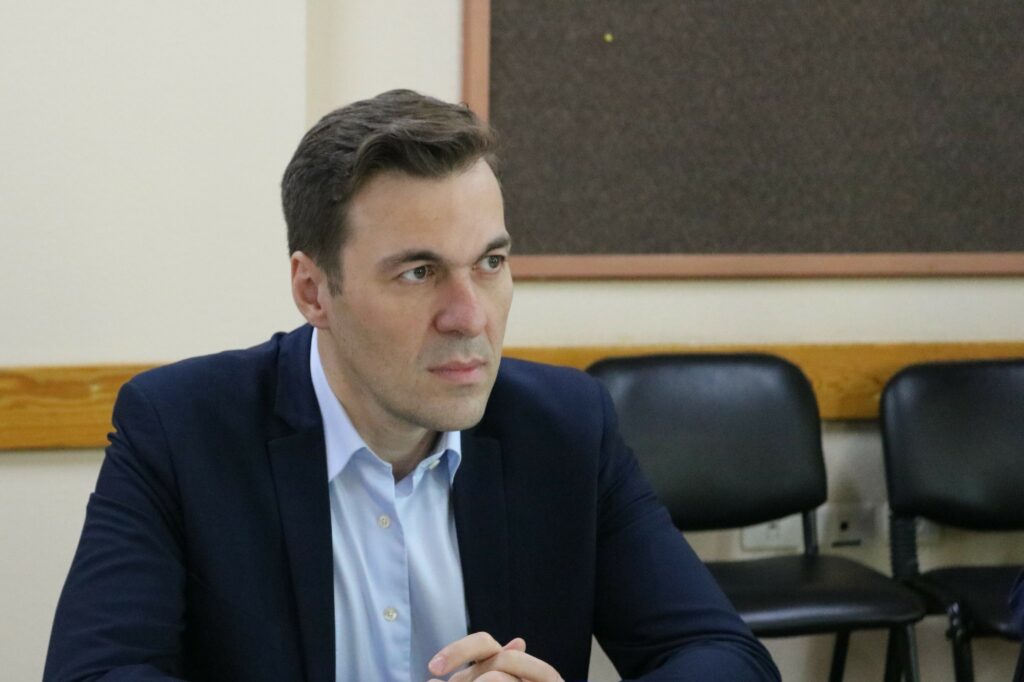 history of providing support and hope
Founded in the wake of the first war between Israel and the Palestinians, the mission of UNRWA is to provide assistance and support to the Palestinian refugees who were displaced to the Palestinian territories and neighbouring countries. It currently has operations in Gaza, West Bank, Jordan, Lebanon and Syria. 
Many of the people for whom it provides assistance are third- or fourth-generation refugees, part of the world's largest stateless population. Without the work of UNRWA, these people would often lack even the most basic of services and would enjoy very little opportunity. The agency provides everything from education, through health right up to social services and even sports and cultural facilities. 
"We run primary healthcare for over three and a half million people," says Cetinturk. "We operate 44 health centres. UNRWA also provides primary, secondary and vocational education. That includes operating over 700 schools for over half a million pupils. Other services we deliver include micro-financing to start-up businesses, social services, infrastructure development and more. And, of course, as with any large-scale endeavour in the 21st century, technology has a large part to play in how we carry out our role."
Often, public-sector organisations are behind the market in the adoption of new technologies. With UNRWA, this has not always been the case. In some fields, the agency is a leader in digital transformation. In 2009, it launched UNRWA e-Health, a patient record system that gives clinicians instant access to all the information they require to treat someone effectively. The system has been an important part of the agency's efforts to improve refugees' lives and to make its own resources go as far as possible.
Not content with simply automating and streamlining its record-keeping and information-sharing, the agency is also a world-innovator in providing clinicians with up-to-date diagnostics. Working with the World Health Organization (WHO), it integrated e-Health with relevant WHO systems. This means that the doctors who treat Palestinian refugees have access, often even before their counterparts in some of the world's most developed countries, to the very latest diagnostic information and definitions.
But like many in-house systems developed in the early 2000s, e-Health is beginning to show its age. "The system was pioneering for its time," says Cetinturk, referring to the role of E-Health in reducing paperwork and health-staff workload. "But like all such platforms, eventually it began to hit its limitations. Over time, we've built layers of new technology on top of the system's original functions. But now we want to build disaster recovery into the platform. This was, anyway, our intention, but COVID-19 has underlined its importance. To do this, we need to be able to take advantage of the flexibility offered by the cloud. We're currently looking for donors and partners to work with us on that project."
Digitalising in a time of COVID
In addition to its use of technology in healthcare, UNRWA also offers technology support and innovation in the schools and colleges under its jurisdiction. It uses technology to provide the 20,000 teachers it employs with instant access to pupil performance records and other relevant information. 
But keeping up with the needs of students during the pandemic has been challenging. "With COVID, it's been extremely difficult keeping many of the students engaged," says Cetinturk. "A lack of devices has been a big problem. In many houses, you have several children sharing a singe mobile phone to do their lessons. We managed to get those lessons online, with good-quality, validated teaching materials. But with one shared device and often a poor Internet connection, it's easy to see why students find it difficult to stay engaged." 
In response to this challenge, UNRWA has been reaching out to find partners who can help it upgrade the experience for the pupils under its care. "We have to give these kids a high-quality education," says Cetinturk. "That's non-negotiable. And technology has a real and important role to play in that. That's why we're in negotiation with potential providers to deliver connectivity bundles or zero-tariff connections to the households with students. We're also launching a brand new self-learning platform designed to be accessible on that type of device." 
The next challenge for the UNRWA is to move beyond providing technological solutions to specific challenges and address some of the most fundamental social problems facing Palestinian refugees in all five jurisdictions, particularly those which have complicated the pandemic response.
"A lot of the people we help are day workers with no savings and very little job security," Cetinturk explains. "After a relatively short time, these people were no longer prepared to stay at home. They preferred to take the risk of catching COVID rather than face the certainty of going hungry. This meant that, after having controlled the disease well in its early stages, we were suddenly faced with a surge in infections." 
As part of its response to this, UNRWA moved as quickly as it could to put as many of its services online. As well as greater use of telehealth, allowing patients to consult doctors by phone or video to avoid transmission at clinics, the agency digitised other basic services. For instance, when refugees have to interface with the agency to report a change in family status or something else that affects their entitlements, they can now do that online. 
"COVID-19 has definitely accelerated our digital transformation," says Cetinturk. "In 2019, we set out a two-year strategy for the first phase of transformation. This involved creating a solid baseline and fixing all the fundamentals with our platforms. Then in 2020, COVID hit. Now, we've already pushed key services online and digitised key elements of our operations. All of that is one of the few good outcomes of the pandemic." 
We ask Cetinturk what he plans to do next. He thinks for a moment. "One of the things we're working on, of which I am most proud, is a scheme to bring opportunities to talented young people from the population we serve. We have so many talented and technologically gifted young people. 
"We're working with technology partners to place some of those people, who have come up through our technical and vocational colleges, in technology jobs at leading organisations. The idea is that we will fund their salaries for the first year. We will train them with the skillsets the market wants and then help them find their placement. Our goal is to give them opportunity."