Partners For Change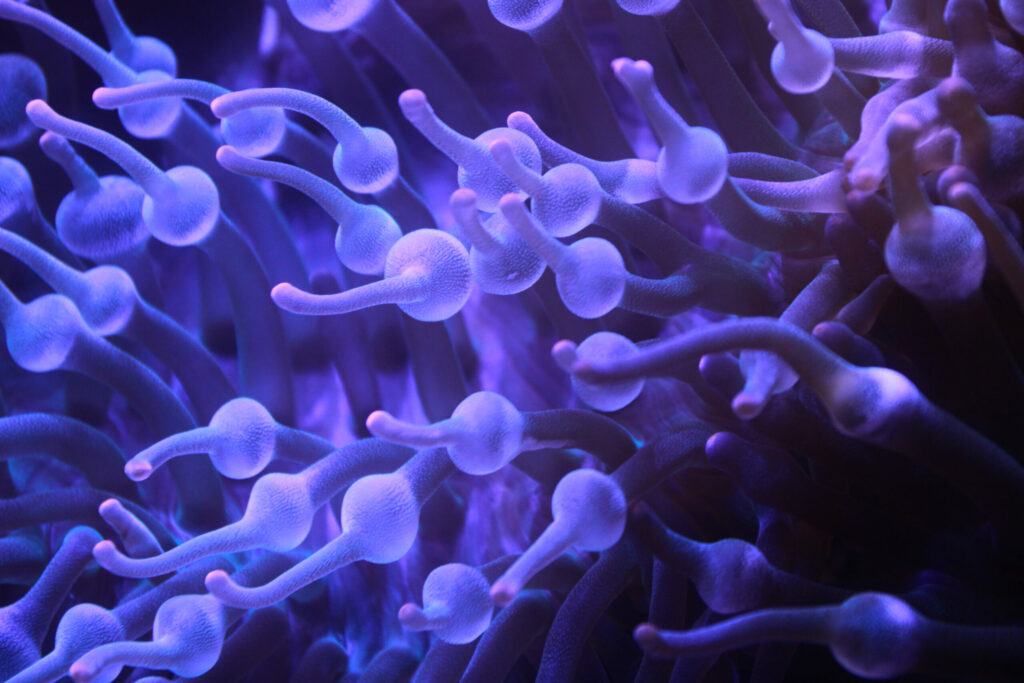 When Mars Petcare, Google, and AMV BBDO join forces, you'd expect great things. Together, they have used creativity and digital technology to raise awareness about an environmental issue and inspire others to join the movement to restore reefs at a large, ecologically relevant scale.
If we do nothing, scientists estimate that 90% of the global tropical reefs will disappear by 2043, affecting 500 million people and countless marine species. Therefore, the project these three companies have been working on is changing the world. Working together to fulfil the long-term commitment by Mars Petcare's Sheba brand to lead the largest-ever coral restoration programme, they committed to regrowing depleted areas of coral reef in Indonesia. Now, that work is being expanded around the world.
To make a high-risk project come together and the ambition to commit to ecological change at this scale over so many years is unusual, and it has taken close partnership work to ensure the change not only happened but was communicated globally as a message of hope for the rest of the world.
In 2018 Bryan Ruiz, global client partner at Google, received an email from Laura Balfour, Senior Board Account Director on Mars Petcare at creative agency AMV BBDO, explaining the plan to restore a coral reef and asking what Google could do to help. This was the start of a working partnership between AMV, Google, and Mars Petcare that continues today.
Under green ocean waters off the Indonesian coast, they've built a living, thriving coral reef that spells out a message, 'H-O-P-E'.
Sheba Hope Reef, located in the Spermonde Archipelago, was built using innovative coated structures known as Reef Stars, showing that there can be man-made solutions to man-made problems. Because it's visible from space, that means the reef appears on Google Maps, Google Earth and it is even viewable underwater in Google Street View.
Working at the speed of nature, allowing the coral time to grow at its own rate and happily flourish, the 'Hope Grows' campaign spread the message of hope. It went live in May 2021, surpassing all expectations with coverage including BBC and Sky News and achieving over 2.5 billion earned impressions.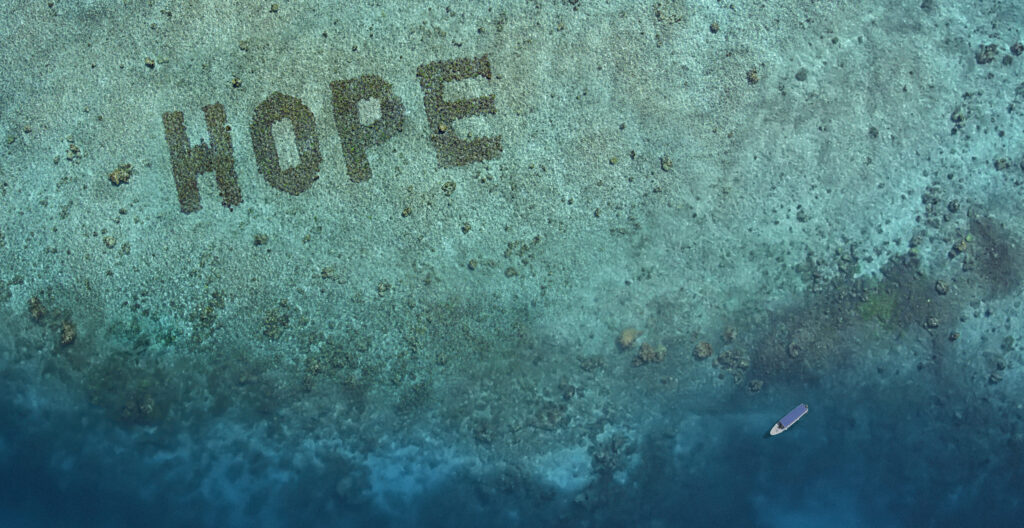 The launch of Sheba Hope Reef marked a key milestone in the long-term commitment by the brand to lead the world's largest coral restoration programme. By the end of 2029, the brand plans to restore more than 185,000 square metres – roughly the size of 148 Olympic Swimming Pools – around the world.
The project is part of a new bold marketing mandate, Building Brands for Mutual Value, which is part of the Mars 2025 roadmap for sustainable growth. The goal focuses on activating the power of Mars brands to make a meaningful and measurable difference. Mars Incorporated is committed to responsible, sustainable, and inclusive marketing, ensuring that every brand interaction creates shared value for the people, pets and partners and, ultimately, for the planet.
To promote the project and raise funds for the cause, in collaboration with Google, the brand has flipped the traditional brand YouTube relationship on its head. Instead of being an advertiser, the brand has become the content creator, with all ad revenue generated from its 'Channel that Grows Coral' donated to The Nature Conservancy for coral restoration. This simple, unique mechanic lets consumers become actively involved by watching and sharing the engaging content, growing hope for coral reefs from home. All the proceeds from this branded YouTube channel go toward funding sustainability efforts.
"Momentum across the business is accelerating after a successful launch that saw over 2.5 billion earned impressions, a +267% increase in coral reef social conversations and positive sales lift results in multiple markets," says Sam West, Global brand manager for Sheba. "Teams in Europe, Australia, Asia and the US are eagerly planning their next waves of activity with a focus on customer partnerships as globally we look to double down on providing consumers even more ways to get involved with our mission to plant 2 million coral colonies by 2029."
"We never really stopped," says Balfour. "We started running this in 2019 and we are still going now. A new promotion has just gone live in Tesco in the UK. So Bryan has never left my life at any point during this time, and he's had two children in the period of the campaign."
pet food to ecological restoration
When the team at AMV had a proposition from Sheba to work on fish sustainability, the agency soon realised that to look after the fish, you need to take care of their habitat. 50% of the world's coral reefs were lost in the last 20 years and more than 90% are expected to die by 2050.
"It couldn't just be a case of 'stopping doing the bad',' says Balfour. "It had to be restoring the good as well."
This work naturally takes years and requires a commitment from all parties. "Mars is one of those rare, big family-run organisations that does want to commit to ten, 20 and 30-year projects." Balfour says. "Projects like this are a big financial commitment. Knowing that and knowing the bravery of our clients like Sam West and Denise Truelove at Sheba and Mars Petcare, I knew it was big and terrifying, but I knew they would love it. I didn't have any doubt that they would go for it having worked with them for five years prior to this project".
West agrees with the need for all parties to understand that this kind of work is not just a passing campaign. "The right partners believe in our mission and share our values," she says. "They too understand that brands have a responsibility to make the world a better place and that, by creating mutual value, our brand will benefit in the long run."
The strength of the partnership is something that has made this ambitious work possible and allowed it to grow and expand. "When this came our way, we were so interested in doing this project as part of our work together because everyone was so invested in it," says Ruiz. "When people lean in and they're so open and really want to collaborate, this is where you see the magic really happen. We were all just 'in', and that's why it really worked."
The level of trust between the partners has also been a benefit and one that allows for very creative ideas to bloom, Balfour explains: "There is always a level of risk a creative idea may not work. In this instance, there was no guarantee that the Google Maps satellite would go over the reef in time, or that it wouldn't be cloudy on that day! I think the beauty of what Bryan brought was that he could expand on the original idea. Plus, you must have the backing of a client like Mars who I know won't fire me if the reef doesn't show up on Google Maps because we're all in this together. You can really only embark on a project this big if we all accept there is an element of risk."
"If you want to do something world-changing, it's not going to be easy, otherwise someone else would have done it before," says Balfour. "Thankfully Mars understands that and is absolutely with you along the way, bringing the rigour of fully understanding and reducing any risk factors. That's the only way that it's possible."
Over the past three years, the collaboration between AMV, Google, and Mars Petcare has positively evolved as the initial group has got to know each other.
When it came to problem-solving the project hurdles were quite surprising. "Mars Sustainable Solutions had been refining the reef star technique for over a decade so when it came down to it, planting the reef was relatively smooth and simple," Balfour says. "It took only three days because that is the beauty of the technique – it is designed to enable reef builds at speed and scale. The hardest bit was then developing the no-dead-ends ecosystem to then take Hope Reef to the world."
A world-changing project, a huge investment of time and money and a high level of risk mean that a partnership must be solid to make great things happen. So, what have the leaders in this joint effort learned?
"Be open to flexibility," says Ruiz. "We have that goal in mind but our paths to get there may differ. All partners involved were open to that flexibility. That made the partnership so strong. We put our egos aside and just figured it out.
Balfour agrees: "You have to like each other personally as well as professionally. It's going to get tough; you'll be really tired at some point, and you need to take turns to pick each other up. You have to be able to rely on each other and trust each other absolutely because you're putting yourself out on a limb if you're doing something new. You have to all want the same thing and be headed for that goal."
"Admitting what you don't know can be a superpower," says West. "What makes the collaboration behind Hope Grows such a brilliant, continued success is that everyone shows up to the table in an honest, transparent, and open manner with an appetite to learn. Combine that with a clear mission which each team member felt personally committed to, and you have what I strongly believe to be one of the most incredibly cross-functional, cross-agency, global collaborations ever seen at Mars."