Reinventing the school run
Tech For Good speaks to Godfrey Ryan, Kura's CEO, about how technology can make home-to-school transportation safer, easier, and more sustainable
"We're here!", "Don't forget your coat!", "Have a nice day at school!" Every morning, the areas surrounding schools are buzzing with children making their way into the school, and cars and buses trying to park or leave. Anyone would describe the school drop-off as noisy and chaotic, but few pay attention to the effects that the daily concentration of vehicles in the areas surrounding schools can have on children's health and safety.

Insurance industry figures show that 37% of local school areas in the UK had at least one child road injury every year from 2006 to 2011. In addition, Unicef found that while children spend less than half their time at school, they breathe in nearly two thirds of the toxic air pollution they take in each day during school hours. Recent research has also shown that 71% of UK children are reportedly breathing unsafe levels of air pollution and that almost half of parents believe that traffic fumes near their children's school are a safety risk.

All of these risks can be avoided by encouraging the use of buses, and that's where Kura's technology comes into play.

Kura uses tracking and app technologies to allow for a safer, greener and more intelligent school run for children in the UK. The company manages a virtual fleet of 40,000 vehicles and works with 1,000 schools, providing safe home-to-school services for over 11,000 students every day. By offering safe and more environmentally-friendly transport services, Kura hopes to take cars off the road and improve the safety and wellbeing of school-aged children.
Kura was originally born as a coach-renting service. It wasn't until 2016 that it began developing its home-to-school tracking and safeguarding technology, after a school asked them if it would be possible to track the buses' journey, in order to ensure the children's safety. And that's exactly what the company delivered.
Kura builds its technology on a portal, allowing schools to monitor their transport network in real time. Each driver has an app that shows the fastest journey and expected passengers at each station, so that they don't have to take a route that's longer than necessary, or wait for children who are not using the service on a certain day. Finally, parents have information regarding any delays on the route, and the location of their child.
"It's providing information to those three parties – the school, the driver, and the parents – and then it's adding communication to that," Ryan says. "This can be communication about delays with the transport in the morning or the evening, information to the driver that a particular child has been taken off the route, or information to the parent to say that there's been an accident and the coach is running 20 minutes behind, so that the parent doesn't have to stand in the rain with their child waiting for the coach to come."
In contrast, the practices that are currently in use to monitor school transport are traditional and paper-based. Drivers have paper records of which kids are taking the bus on a certain day, and no means of communicating when there is a blocked run, an accident, or any other kind of delay. Moreover, if that same bus is involved in an accident, there is no way of knowing for sure which children were riding on it, to be able to notify the parents accordingly.
"What that does is encourages parents to put the children on the coach service," Ryan says. "This is better for the school, because they have fewer cars coming in the morning, better for parents, because the more people using the coach service, the less it costs, and better it is for the environment, for obvious reasons."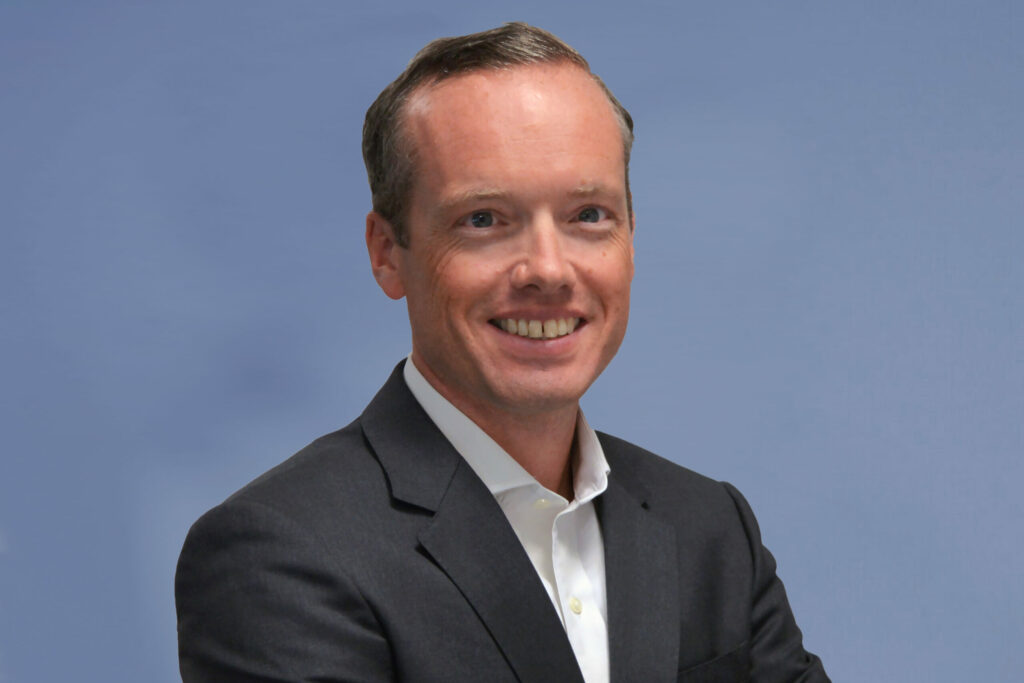 The more children that use coaches, the safer the roads will be. Research shows that the average 49-seater coach takes 31 cars out of the road. That's 31 fewer cars piling up at the school gates, increasing the pollution around the area where children play as well as the risk of children getting knocked down by cars. From both an environmental and safeguarding perspective, Kura's technology keeps children safe.
Although Kura currently considers itself a transportation technology company, this wasn't always the case. When the company was created 10 years ago, it simply provided coaches for hire. However, when Ryan joined the company as its CEO during the pandemic, he came in with a different vision for the future: to expand its offer to provide technology services separately from its bus services.
"My main task was changing the business from a coach-brokering mentality to a technology-led strategy and culture," Ryan says. "The first challenge we had was taking the software that was used in-house and making it available for somebody externally for the first time.
"If I describe our typical school customer, we provide the full outsourced home-to-school transport service for them. We give them the tech, we train them on the tech, we have the operators brought in and we train the drivers. What we wanted to do was start selling the technology as a standalone piece of software, so we could would walk into a school and say: 'You have coaches here for moving your children, we can provide you with a technology layer.'"
Kura's offer is focused on the independent school sector in the UK, where schools compete to provide the best services. In addition to academic excellence, Kura's research shows that the next two things parents look at when choosing a school are catering and transportation. Therefore, Kura's technology provides additional value, while also lowering the costs of operating home-to-school transportation services. Moreover, its tracking technology has proven to be incredibly efficient when it comes to COVID-19 contact tracing.
"Safeguarding is a natural benefit of the technology, and it's becoming more and more so, especially post COVID-19," Ryan says. "We've had a number of incidents in the current school year, where a school has called us to say 'This child has received a positive COVID-19 test result, we need to know who was on that coach'. And in seconds, we can say, 'This is who was on the coach that morning with him or her' and provide the school with that valuable information."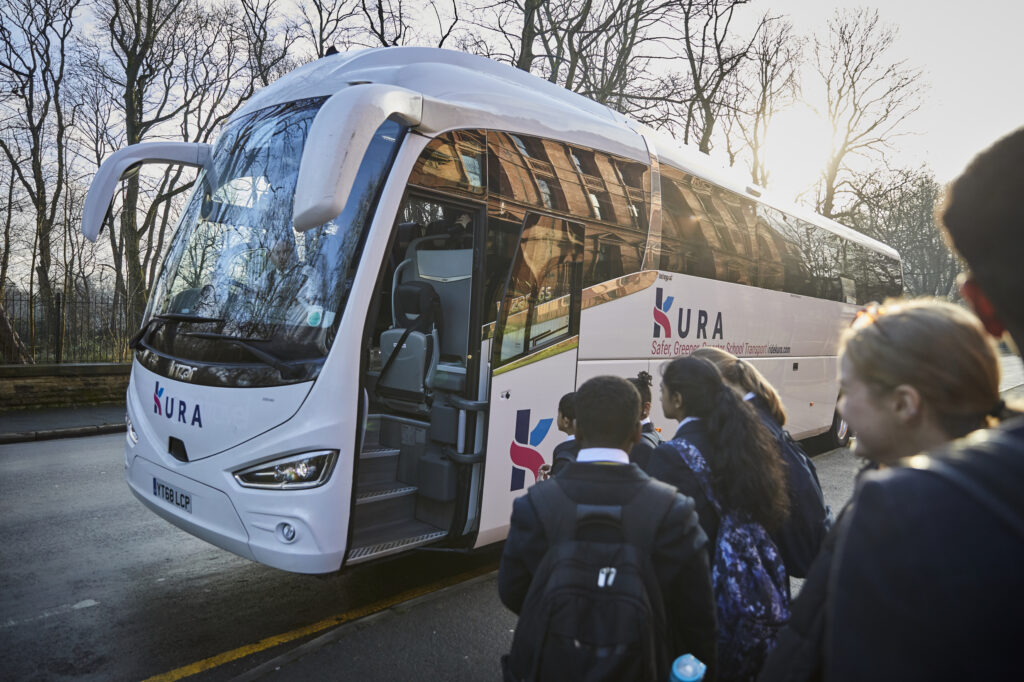 However, some schools are still sceptical about the benefits of the technology, especially in the public school sector, which are typically more cost-restricted and don't consider these types of services a necessity. However, Ryan's goal is to prove them wrong.
"When we talk to a school, typically they have no idea that this type of technology exists," Ryan says. "It's not like trying to take an existing provider out and replace it with Kura. It's bringing Kura into a school for the first time. And so people need to be convinced that it's not just a nice thing to have; it's essential. I think that's our biggest challenge in getting this technology out there. It's a bit like if somebody said to you 10 years ago, 'You will need an iPod in your life'. People would say 'I've never had one. Why would I need one now?' Well, actually, once you have an iPod, you go, 'Wow, how could I not live without it?' I think that's probably common with any new technology.
"Our strategy is to talk to the state school sector, and provide the awareness that this technology exists, so that they will talk to the local authorities and say, 'We need more than just a set of wheels. We need to provide the parents and ourselves with the information on who's traveling and to try to get more and more children to use the coaches or the buses coming into school.'"
In fact, Kura has already signed its first contract with the public school system, specifically with the Cornerstone Multi-Academy Trust based in Devon. As a result of the partnership, Broadclyst Community, Westclyst Community, and Monkerton Community Primary Schools will move from traditional paper registries of students that use the school transportation system to a digital service through the Kura parent app from September 2021.
Kura has also partnered with Homerun, a tech startup that has developed a platform where parents can have a complete view of where their children's schoolmates live, and the method that they use to get to school. The platform allows the school to optimise and facilitate the most efficient way of getting into school in the morning, by allowing parents to communicate among themselves to share rides or take turns taking their children to school.
"Homerun gives the school a holistic view of the whole school journey," Ryan says. "And we can offer an optimised coach journey. We can provide the route planning analysis to get as many children as possible into school and via coach in the minimum amount of time, so it's kind of a natural partnership with Homerun."
However, Kura's technology can not only help schools. The company's goal is to continue developing the software to suit the needs of business users and help them reduce their environmental impact as well.
"We're bringing that technology to the corporate shuttle market now," Ryan says. "We want to go to an employer to say, 'You move your staff from this train station to your business park. We can give each passenger an app, your app, and he or she can book their seats in advance'. And we are now building out the technology to cater for that requirement. By the end of this year, we'll be selling the Kura technology and transport service to both educational and corporate clients."
At the end of the day, the fewer cars there are on the road, the safer and healthier children – and the general population – will be.