Seeking cloud skills
AWS is rolling out a new cloud skills training programme with the goal of helping people from underemployed areas while also mitigating the skills crisis that comes alongside the exponential growth in the adoption of cloud. Tech For Good speaks to the people behind it to learn how cloud skills can change lives.
American web pioneer, co-founder of Netscape and Facebook board member Marc Andreesen, once remarked: "Every kid coming out of Harvard, every kid coming out of school now thinks he can be the next Mark Zuckerberg, and with these new technologies like cloud computing, he actually has a shot." 
But every kid is not coming out of Harvard, or even an education system that arms him or her with the skills necessary to succeed in the modern world. And, when it comes to cloud skills training, it is an area where there is an identifiable shortage of skills globally given the exponential increase in the adoption of these platforms.
That's why Amazon Web Services (AWS) has launched its re/Start programme, with the mission of "preparing unemployed and underemployed individuals for cloud careers through classroom-based training". 
The initiative is already available in 16 countries around the world and is part of AWS's commitment to helping 29 million people globally grow their tech skills with free cloud computing training by 2025. The countries involved include Australia, Belgium, Canada, France, Germany, Ghana, Ireland, Israel, Italy, Kenya, the Netherlands, Nigeria, South Africa, Spain, the US, and now, the UK. And it could not come at a better time. 
In September 2020, A Cloud Guru released the "State of Cloud Learning" report which shows that cloud expertise is becoming increasingly more valuable, both for companies and employees. However, 80% of cloud leaders point to an unskilled workforce as the biggest hurdle to overcome. 
The same report also noted that 90% of IT leaders surveyed expect to expand their cloud services in the coming three years or so, and AWS expertise was cited in the survey as the most commonly used platform. More than 80% of people surveyed trained on it, with a wide gap to the other two major platforms: Azure at 35%, and Google Cloud Platform at 30%. 
It's clear that an initiative focused entirely on preparing participants for entry-level cloud roles such as cloud operations, site reliability, infrastructure support, and technical-adjacent business support functions can only be a positive thing. 
Tech for Good spoke to Irina Loghin, a former mathematics and computer science graduate, who said that she wishes an initiative like the re/Start scheme she now trains people on would have been available when she pivoted earlier in her career, from working on the theoretical side of technology into the practical application side. Loghin is a passionate advocate of the need for cloud skills training, particularly due to the need to keep data safe
"Nowadays, the most commonly used applications are focusing on the cloud, and having those applications on the cloud has provided lots of benefits," Loghin says. "During the lockdown, lots of people started to do business online, and started to use the cloud, even though they weren't skilled to do that. That has led to lots of, let's say, 'unhappy' cyber events happening. 
"Given my own cyber training, I can bring cyber awareness to people who didn't have it previously, and this is what we're doing with the cloud skills training as well. We have the security of the cloud being treated as a very serious topic".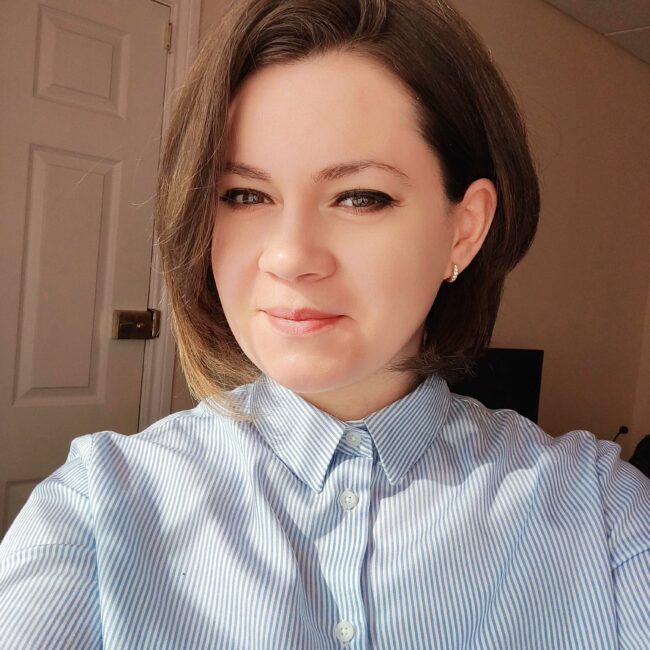 But this programme isn't just aimed at those who already have some fledgling experience or a desire to work in the technology sector. AWS re/Start focuses on very diverse learner audiences such as young people, military veterans, or those made redundant from non-tech careers, with the aim of providing a meaningful impact on their career prospects. The programme is designed to accommodate differing levels of experience and even those with no previous technical knowledge whatsoever can apply. 
"It's more than a training programme, it's also a 'change your life' programme," says Tejas Vashi, Global Leader for AWS re/Start. "We work with populations who are unemployed or underemployed, re-skilling them and connecting them to real job opportunities. We aim to reach different groups who wouldn't otherwise have a pathway to technology careers."
And it's people like Loghin, who graduated in Romania and is now in the UK working as an AWS Lead Instructor, who make that happen. She says her mission is to "inspire and support people of all backgrounds in achieving their tech career goals". 
With that in mind, she reflects with pride that all students from her previous cohort who sat the AWS cloud practitioner exam passed it. But how does the delivery of the programme actually work for people and what are the benefits for those who take part in it? 
"This programme will take you from having zero knowledge or zero guidance on what you want to do next, to giving you a purpose," she says. "It will take you from 'I have no idea what cloud is but I know a little bit of Python and I would like to do more' to 'I know a few DevOps concepts and a few services', right through to 'I would like to be a developer working on doing these kinds of applications', later on. The programme itself gives you a purpose, it helps you understand what you want to do next with your career, or how you can start it. 
"Then, once we're into the programme by a couple of weeks, we do some mock interviews where students will think about a certain role they would like to apply to. I then, will have done some research, collated some interview questions based on the role and once paired with a colleague, they will discuss the role to understand: 'Is that role something I would indeed like to apply to?' 
"If the answer is 'yes', we give them what they need to learn to get their hands dirty in that role, to start working in that capacity. By doing that, they can experiment and realise, actually, 'I want to go forward with applying for this role' or 'I would like to move on to some other roles in cloud or in tech in general'."
The full-time, 12-week, skills-based re/Start training programme works usually with a cohort of 20-25 people and covers fundamental yet transferable AWS cloud skills, alongside practical career skills, such as effective communication, time management, collaboration, interviewing, and CV writing. Upon completion of the programme, graduates are also connected with potential employers.
AWS re/Start works with different local partner organisations in the respective countries, to help with the delivery of the programme around the world and as part of the company's mission to build a diverse global pipeline of entry-level trained talent. It's now being rolled out across the UK, where it is working in conjunction with local partners to arm more individuals with skills that can provide them with gainful employment in a vastly growing field in need of skilled talent.
The benefits are felt very keenly by employers too, with AWS connecting over 90% of graduates globally with interview opportunities at local companies within their communities
"The training received by AWS re/Start graduates saved me considerable time as a manager," says Christopher Livermore, Head of Operations at Centrica Hive, whose family of products includes the award-winning Hive Active Heating. "They came into the job with the background knowledge and fundamental understanding required to take challenges specific to Hive and run with them."
Michael Fordham, UK Platform Capability Lead at Manchester-based technology consultancy BJSS, has overseen the recruitment and development of ex-military graduates from AWS re/Start. "The alumni that we have recruited from the AWS re/Start programme are delivering solutions for our clients, and they contribute significantly to our organisation internally," he says. "It's a testament to these recruits that we're expanding the idea and looking at other ways to attract more diverse candidates, particularly from disadvantaged backgrounds."
And for trainers like Irina, a natural teacher with a passion for seeing those who aren't often afforded the necessary opportunities go on and succeed, it's a joy to witness on a day-to-day basis, students developing their skills and having fun whilst they learn. That, in turn, energises her to ensure she's giving her all as a trainer.
"That's my fuel every single day," she says. "Every time I find a fun thing to do, to integrate, for example, AWS with Slack, this is something that we've done just last week, it's really fun.
"Now we have a banana boat on a slider that has been created by one of my students! I don't take credit for that. I've just shown them how to do it. So now we have a banana boats show with a message every single day or week, sending us a fun fact about bananas every day because the students like to eat this fruit during their breaks! And that's just one of the latest fun facts we've done lately. I could tell my mission as a trainer was complete when they started to experiment with these tools and have fun as well."