Taking tech for good to the mainstream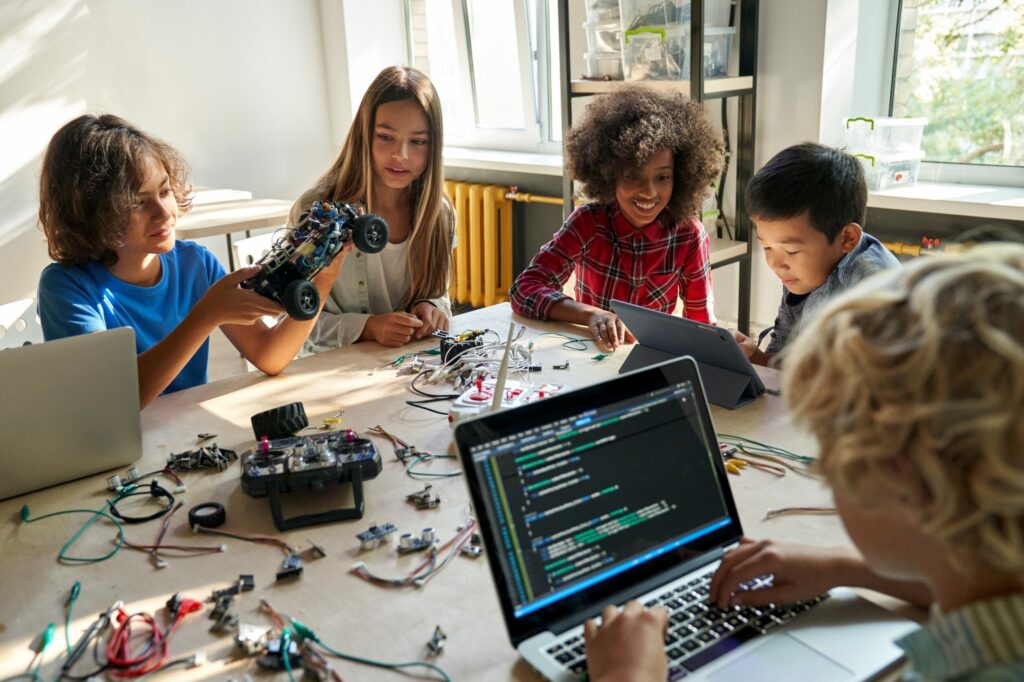 If you were asked to think about the companies around the world leading the charge when it comes to utilising technology for good, you'd be forgiven for not instantly thinking of a multi-billion dollar technology consultancy with north of 40,000 employees.
But Sopra Steria – which provides digital consultancy to some of the world's largest private and public sector organisations – can lay claim to being one of the first to properly grasp the nettle when it comes to making both a business and societal case for technology as a positive force.
Having long-housed CSR (Corporate Social Responsibility), sustainability and social value business units within the company, Sopra Steria went one step further last year when it established its Digital Ethics & Tech for Good practice.
The woman tasked with leading the practice is Jen Rodvold, who joined the business in 2010 and has spent the bulk of her time spearheading Sopra Steria's sustainability services. In her newly-created role, Rodvold is responsible for defining and bringing to market new services that address societal concerns, including the company's Digital Ethics services, and help clients meet their business and sustainability objectives.
Through Tech for Good, she also leads the Sopra Steria Community Impact programme, working with charities, social enterprises, small businesses and community organisations to build a better future using digital technology, innovation and entrepreneurship.
It is a role that is tailor-made for Rodvold, who has been helping organisations use business and technology as forces for good for the last 15 years, after experiencing what she refers to as a "Road to Damascus moment" in her 20s.
"I've always been interested in helping people and being part of the solution, ever since I was young," Rodvold says. "I got exposed for the first time to the concept of CSR and had a chance to work on a microfinance opportunity in South America and I really saw how business, finance and opening opportunities to those without them can make a tremendous difference in the world.
"I decided to pursue an MBA recognising that business was a force for change and did it in Sustainability and Corporate Responsibility. My first job out of the MBA was with a technology company and that is when I started putting together business and technology as forces for good."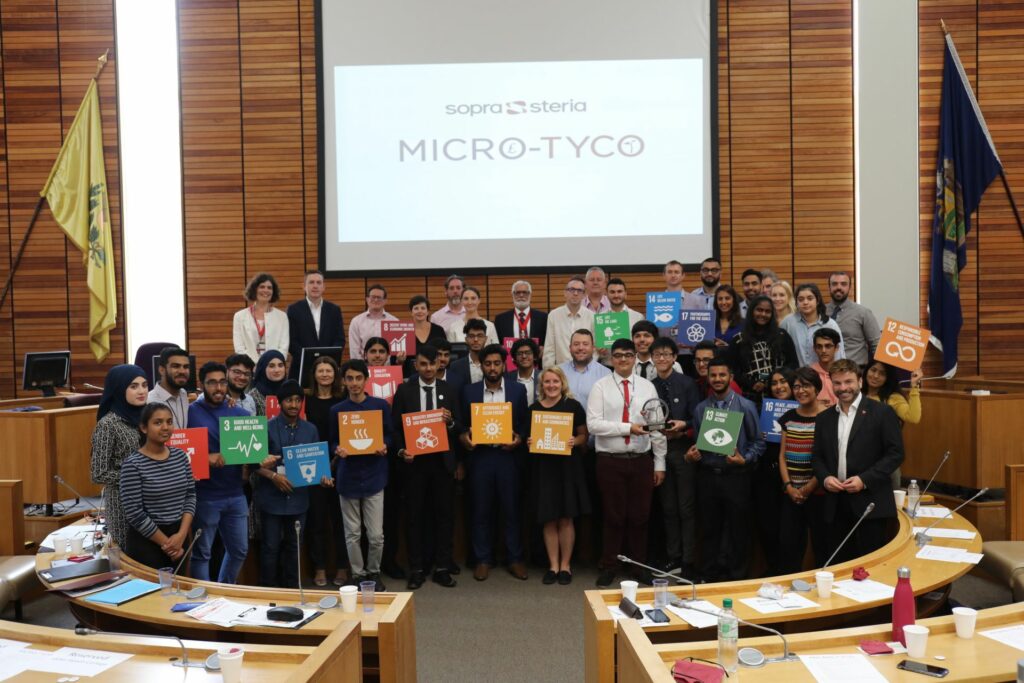 Rodvold says the decision to reframe the conversation around digital ethics and the use of technology for positive change was partly driven by the changing nature of conversations with clients over the last few years, reflecting a shift in thinking from shareholders and in the boardroom.
"There has been a huge movement on the shareholder side to put pressure on companies to demonstrate good corporate citizenship when it comes to social and environmental issues, and that has led to increased investment in sustainability, so there has been a lot of change." she comments.
"All of our clients have sustainability and CSR targets and we find it an interesting and engaging way to start a conversation with them. Our clients get excited when they speak to us because they know we are not just adding these topics on as an annexe of a bid. They realise that Sopra Steria recognises what they are trying to achieve, whether that's cutting emissions, understanding the ethical implications of a technology or how AI can change the make-up of a workforce.
"We have made this a part of how we want to work with companies and we see nothing but positives with that approach."
Rodvold believes the message that sustainable businesses are more likely to be successful businesses is one that is landing. It is an evolution of the conversation around CSR – a term she says she has instinctively moved away from – where the focus has changed from responsibility to opportunity.
"Our sustainability work encompasses economic and environmental concerns, and some organisations might still see that as being CSR, but for me there is a subtle difference," Rodvold explains. "When you start thinking about it as sustainability you switch the thinking from something that is reactive and an obligation to something that is good for everybody, it is a win-win-win for all stakeholder groups.
"Organisations that get this right are really going to reap the benefits. We know the companies that excel in sustainability and ethics are better equipped to attract more diverse talent and keep their people engaged and performing, which leads to better innovations.
"Across almost all metrics, companies that think and act in an ethical and sustainable way outperform those that don't. It is about what makes for a sustainable business internally, but recognising that businesses are part of a wider ecosystem and rely on things like better education, a healthy and inclusive economy and strong social institutions. When we are all building for these shared benefits they help us all."
A key component of the Tech for Good side of the practice is community programmes, with Sopra Steria having recently won a £250,000 grant from innovation foundation NESTA to work with ELATT, a digital skills charity helping under-served and under-represented groups in London get the training and qualifications they need to get into gainful employment.
With technology changing the nature of work and the workforce, Rodvold says there is no time to waste when it comes to reskilling people for the future of work.
"There are six million people in the UK who are in jobs that are either going to be massively transformed or entirely disappearing because of demographic changes, but also technology changes especially in AI [artificial intelligence] and automation," she comments. "There is a massive skills gap and, at least before COVID-19, there was pretty low unemployment which translates into a lot of people who are in jobs who won't be soon, a gap now that will only increase in terms of people to fill the jobs.
"The hypothesis we are testing out in the NESTA project is that technology has a role to help people better understand what their core and transferable skills are and help their employing organisations understand that too.
"We are moving beyond traditional CVs and assessment centres, although there is still a place for them. But now we're looking at how technologies like AI can help organisations and individuals get a better grip on capabilities and skills that might make people more capable of transferring into different types of roles and helping with that learning and change."
Sopra Steria is also working with the Ben Kinsella Trust, a UK charity that was founded by the parents of Ben Kinsella, who was killed at just 16 years of age in a knife crime incident in 2008. It has got involved with the Trust to help them scale their programmes and initiatives to educate young people on the dangers and consequences of knife crime.
"They are trying to show young people what it is like to be a victim or perpetrator of knife crime," Rodvold says. "What we are trying to do is help them scale their programme to use tech to reach more young people around the country to prevent knife crime through education and immersion. We've developed a VR solution that is being trialled and tested right now, and that is a perfect example of 'Tech for Good'."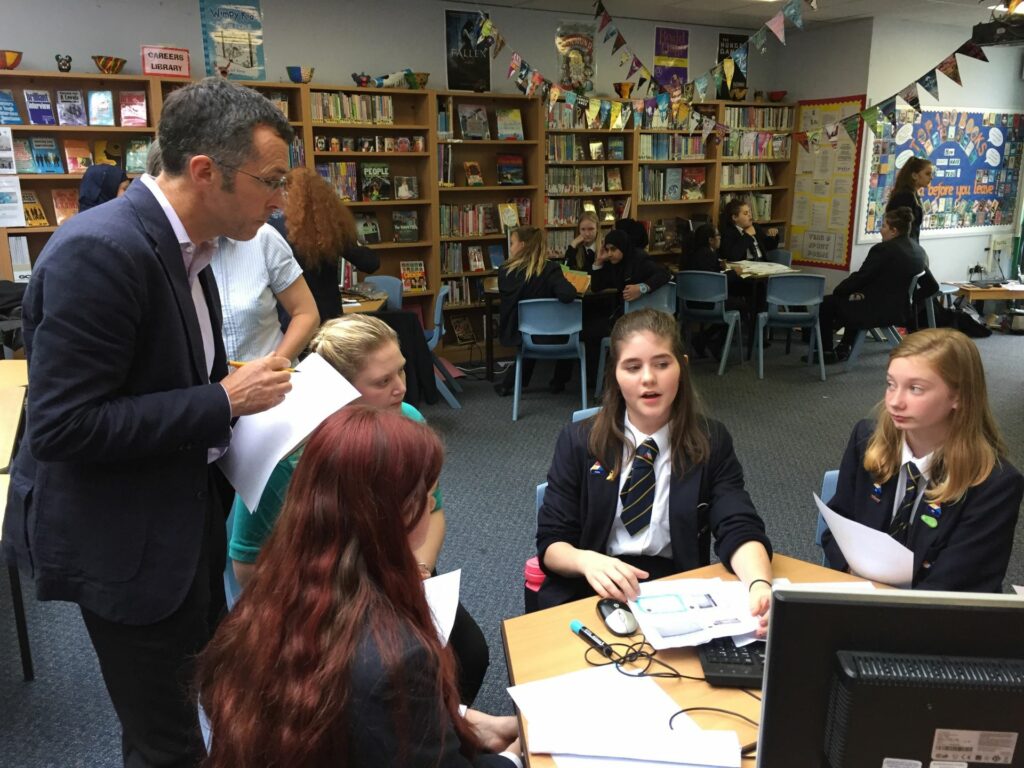 The Tech for Good sector was previously one that was building notable momentum, with a report by Tech Nation last year valuing the scene in the UK alone at $2.3 billion. But there can be no doubt that the COVID-19 pandemic is fuelling its growth, with companies great and small working collaboratively to help in the fight against the disease.
We have seen rival hypermajors like Google, Amazon, Apple and Microsoft working together to develop technology to track COVID-19, while manufacturers and even breweries have pivoted their operations to produce ventilators, PPE and hand sanitiser.
The startup and SME sector has also stepped up, and Sopra Steria is now using its considerable clout to pinpoint Europe's best 50 projects, which will then be whittled down to a handful that the company will invest in and take forward.
"I think every organisation wants to be a part of the solution [to COVID-19] and some days I've felt quite redundant because Tech for Good when it is done right should be distributive with everyone tinkering and exploring these issues," Rodvold says.
"The challenge will be to sustain some of that in the longer-term. It has been a great reminder of the ingenuity and capacity for human compassion, but how we sustain it is a question. There are also ethical questions that are coming to the fore because of the crisis which are really important, such as privacy of apps and what we as a society have signed up for.
"It is really important that organisations and individuals working in technology take this opportunity to think about the ethics of technology. The pandmeic has presented a challenge because we are having to work at pace but it also offers the opportunity to explore ethical issues to harness the enthusiasm and passion for using technology and business for good. Now is the perfect time for us to be having these debates and taking action on ethics and Tech for Good."