Northern Ireland's Digitally Enabled Pandemic Response
COVID-19 FORCED HEALTHCARE SYSTEMS AROUND THE WORLD TO TRANSFORM. WE SPEAK TO NORTHERN IRELAND'S HEALTH AND SOCIAL CARE TEAM TO FIND OUT HOW DIGITAL TECHNOLOGY WAS USED TO PROTECT THE POPULATION DURING AN UNPRECEDENTED TIME.

In March 2020, the world came to a halt. But when COVID reached the shores of Northern Ireland, it encountered firm resistance in the form of its resolutely dynamic healthcare system and technology partners Kainos and Microsoft.
Northern Ireland is no stranger to innovation in healthcare. It was the first UK region to put in place a longitudinal patient care record for its 1.89 million residents. Two years ago, faced with a sudden crisis, the Department for Health and Social Care Northern Ireland (HSCNI), relied once again on digital solutions to save lives.
"This is the most challenging public health situation that we have seen in a generation," Professor Sir Michael McBride, Chief Medical Officer at HSCNI, tells Tech For Good. "We moved at a very rapid pace to put in place a series of mitigations to detect infection in the community, develop vaccines, and adapt the health service so that we could protect the public, particularly those who are most vulnerable."
To respond to the demands of the pandemic, HSCNI embarked on the first major development of cloud technology into the NHS in Northern Ireland. From data analytics to COVID-tracking, it developed a series of citizen-facing digitally enabled services that became the backbone of the country's pandemic response. Since then, Northern Ireland's healthcare service has been transformed. 
How do you contain the spread of an unknown, highly contagious virus?
Northern Ireland's contact-tracing programme was hailed a huge success. It became the first region in the UK to release a contact-tracing app, which was praised for its interoperability and privacy features. But the app was only a small part of the huge range of systems that HSCNI developed to protect its citizens and track the progress of the pandemic.
"I take a huge amount of pride in our response and, by extension, the tracking system," says Richard Pengelly, Permanent Secretary of the Department of Health, and Chief Executive of HSCNI. "If you're going to battle a pandemic, you need to gather as much data as possible about its evolution. Track and Trace fundamentally allowed us to do that in real-time, so it was absolutely central to our response to the virus."
When the pandemic hit Northern Ireland in March 2020, HSCNI's digital team took on the task of building the tools that would become the basis of the country's pandemic response. And thus, the first iteration of the Test and Trace programme was born and deployed in under a week. Since then, the system has been in continuous evolution, adapting to meet the changing demands of the virus and each of its variants.
"The digital Test, Trace, and Protect programme that we set up to support clinical colleagues was built at a level, at a scale, at a volume that was completely unprecedented," says Dan West, Chief Digital Information Officer at HSCNI. "It was really important for us to embrace cloud in a way that we hadn't done previously, because it allowed us to meet the needs of our public health colleagues at a rate that would have been very difficult to do with other technologies."
Built on Microsoft Cloud products and solutions with Kainos' support, HSCNI's Test and Trace system was able to consume hundreds of thousands of test results from labs and hospitals across the country at record speed, triggering which citizens needed to be contacted by Test and Trace. Moreover, the system was scalable and interoperable, which allowed West's team to integrate it with the government's SMS notification system and data analytics platforms, something that proved vital to control the spread of disease.
During those months, every minute made a difference. The Test and Trace system was the start of a new way of working at HSCNI, one that was cloud-based and able to anticipate citizens' needs as well as respond to changing circumstances at speed.
"We adopted very much an agile methodology," says Eddie Ritson, HSCNI Programme Director. "It was a whole new way of working, trying to do a job which hadn't been done before. The policy was changing rapidly, and we were having to keep pace.
"It felt like we were doing an important job. It felt that we were doing something which was very much at the centre of the public health response to a critical situation."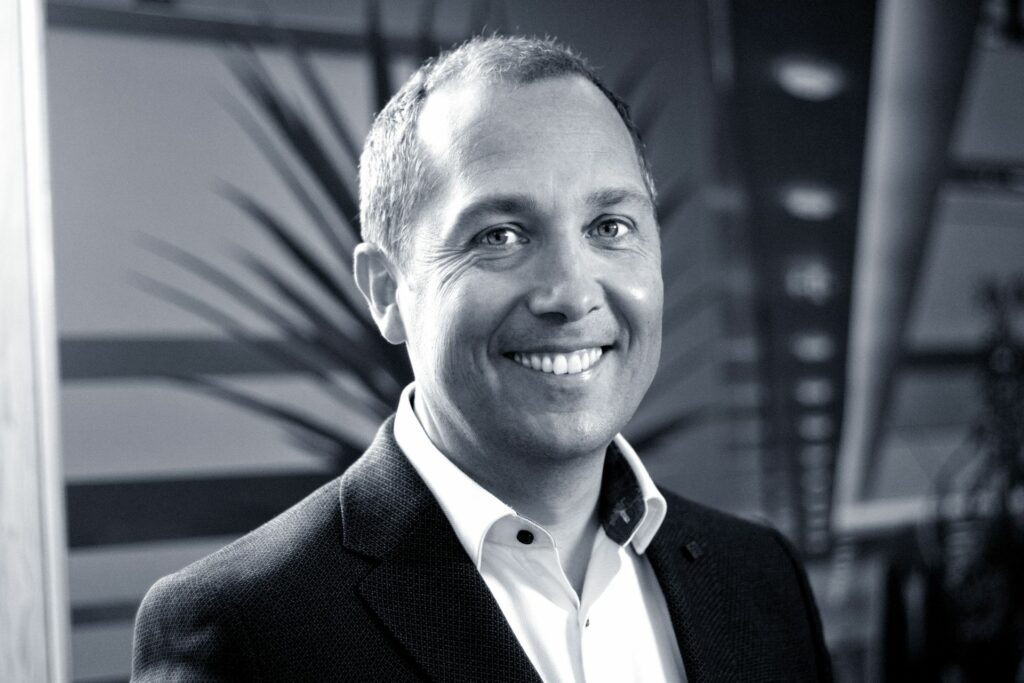 Pete Struthers, Healthcare CTO at Microsoft Ireland, adds: "They achieved something that hasn't been achieved in healthcare in Northern Ireland before. The speed that we had this up and running and we could start contacting close contacts had an impact on people's lives."
Alongside Test and Trace, HSCNI developed a whole range of services to support its contact tracing efforts. These included the symptom-checker CovidCare app and the proximity app StopCovid. The latter had the same architecture as the Republic of Ireland's app, in what became a cross-country effort to protect the epidemiological unit of the island. In a time of tragedy, the systems provided citizens with a sense of control.
"The ability for people to use a series of digital supports to do their bit to reduce the chance of infection and to learn about the virus through interacting with the digital systems that we developed, I think was very empowering to the citizens of Northern Ireland," says Professor Sir McBride.
Six months after the first lockdown, hope arrived in the form of COVID-19 vaccines. However, it also brought forth a new challenge: the need to vaccinate almost two million people, all at once.
"The vaccine rollout programme was the largest and fastest vaccine deployment in the history of Northern Ireland, and, frankly, in many countries around the world," West says. "The teams needed to embrace that new agile way of working to protect the population and in particular, clinically vulnerable individuals and residents of care homes."
Given the success of the Test and Trace solution, HSCNI decided to use similar tools for their vaccine management system. It was composed of three overlapping major products: a public-facing booking platform, a clinical recording solution, and a data analytics database.
Since the system was to be used by thousands of clinicians in different locations, it had to be both simple and scalable. Initially, HSCNI designed different applications for GP practices, pharmacies, and trusts, but those have now been merged into a single application that can be accessed through a smartphone, a tablet, or a web server. The ability to have all that information in one place proved absolutely vital to the vaccination campaign, which has already delivered 3.75 million doses and immunised 70.5% of the country's population.
"The vaccine management system has been a gamechanger," says Claire Buchner, Assistant Director of Digital Health and Nursing, HSCNI. "The programme potentially wouldn't have been as successful without it, and it's due to the fact that we have all of the data in one place.
"It didn't matter whether a GP, a pharmacist or a care home had given a vaccine. All of that data was in the same place, at your fingertips. We've been able to show people the advantages of recording at the point of care. It has been a real success."
Making sure the data was entered correctly and the processes on-site matched what was designed in the user journey, proved to be more challenging than expected. However, the benefits of the digital approach soon became clear. Somebody could be on a shopping trip to Belfast and decide to get vaccinated, and the clinician attending them would be able to immediately access their medical history. In addition, the system also records data regarding vaccine batches and side effects to ensure that the rollout is done in a fast and safe way.
"The biggest benefit to the patient is, without doubt, the single view of the patient," says Gillian Armour, Principal Delivery Manager at Kainos. The Belfast-headquartered organisation uses digital technology to help businesses overcome their biggest challenges, positively impacting millions of people across the globe. "It gives the patient choice, and it gives the clinician comfort. I think that has been quite transformative."
Data was also vital to ensure there was equal access to vaccines. Through the Azure Synapse data analytics solutions, HSCNI was able to identify low-uptake groups, such as pregnant people and people living in low socio-economic areas and mobilise resources and campaigns to encourage them to get their vaccines.
"We had not done that in healthcare before," says Professor Sir Michael. "I look at the vaccine management system twice a day, every day. We use it to interrogate where we've had low vaccine uptake, so we can put in place special arrangements and pop-up clinics. It's been crucially important in determining how we ensure that there's vaccine equity."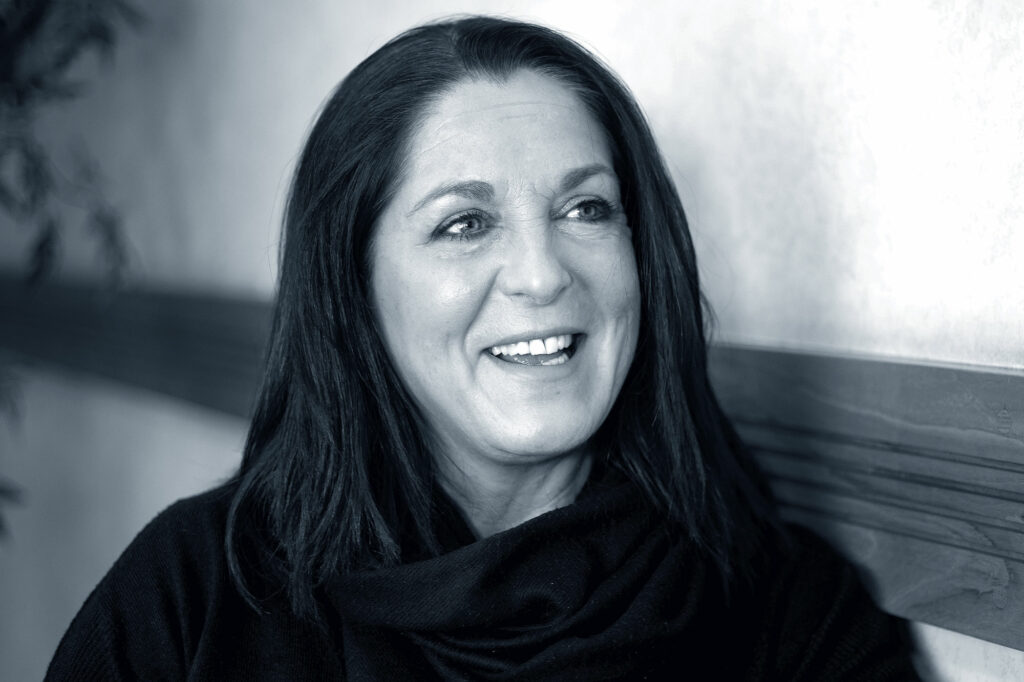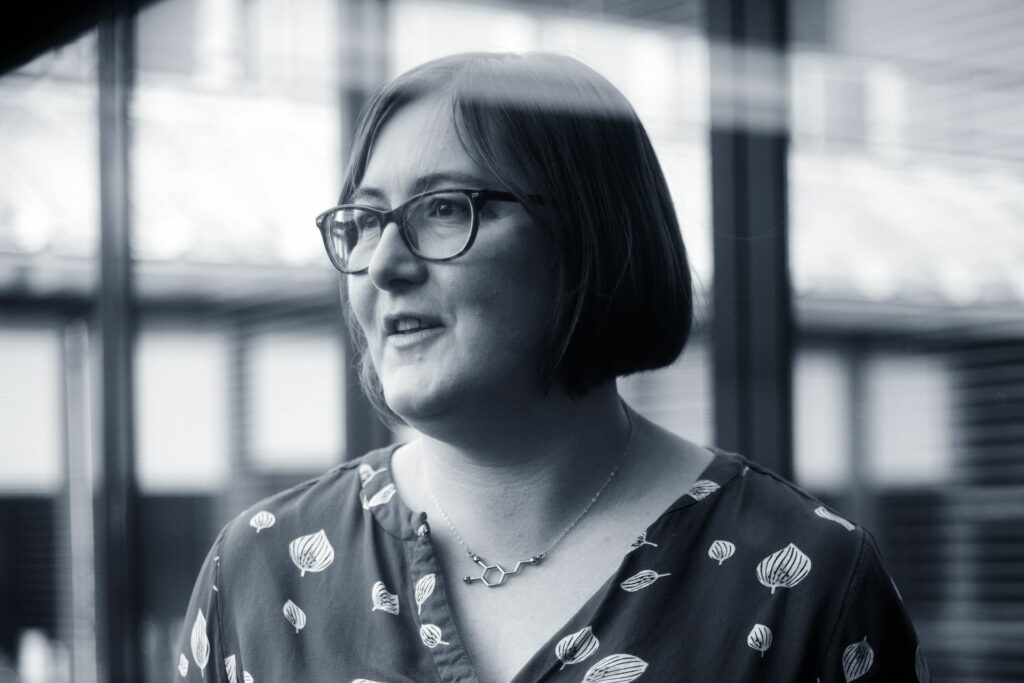 Technology has been key to the success of Northern Ireland's pandemic response. However, none of that would have been possible without the people that worked incessantly for two years to make it succeed, both from public and private organisations.
"We have really talented people," Pengelly says. "We can't automate their brain out of our system. It has to be a partnership between the public sector and the private sector; and a partnership between human intelligence and artificial intelligence."
The ecosystem created by HSCNI fostered an atmosphere of innovation and mutual collaboration, in which private organisations came together to respond to their community's needs. Among these was Kainos. HSCNI leveraged its expertise to build the services in which the Microsoft stack was deployed, from the contact-tracing platform to the vaccine management systems, as well as providing advice regarding how to deploy cloud technologies and agile delivery techniques.
"For us to have developed the products we did in the time we did, required private sector expertise," Ritson says. "Kainos responded quickly to our set of requirements, as did Microsoft. We deployed Microsoft's Dynamics 365 Case Management solution, and with Kainos' help, we were able to change and adapt it to our own particular set of circumstances."
West adds: "The speed with which we've had to deliver new technology solutions has been completely unprecedented. We wouldn't have been able to do that without a network of partners who were absolutely committed to delivering what society here in Northern Ireland needed."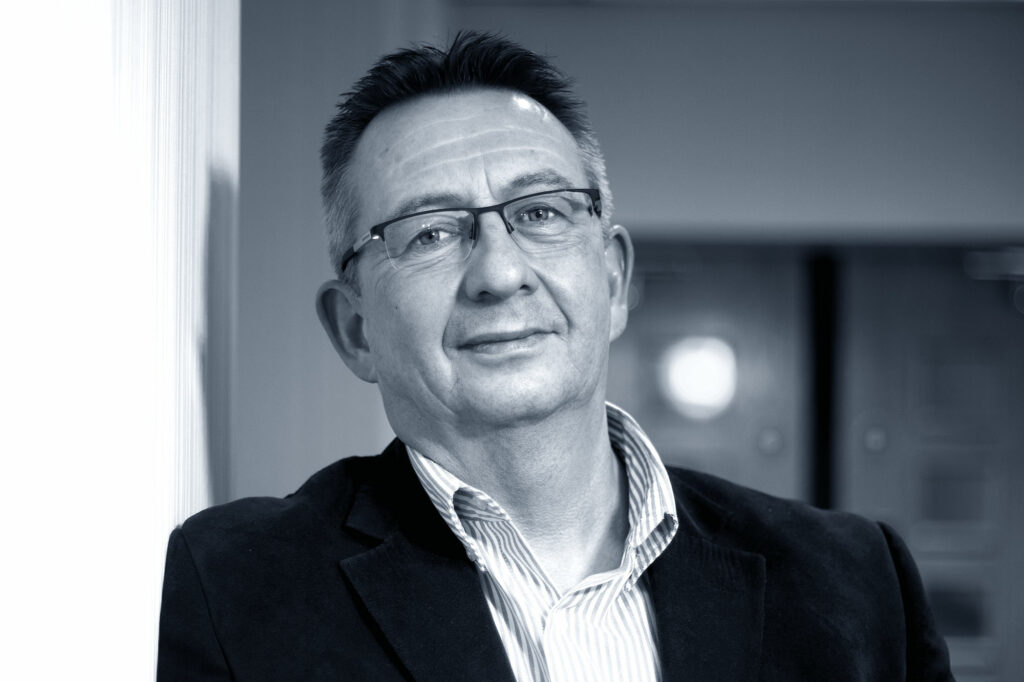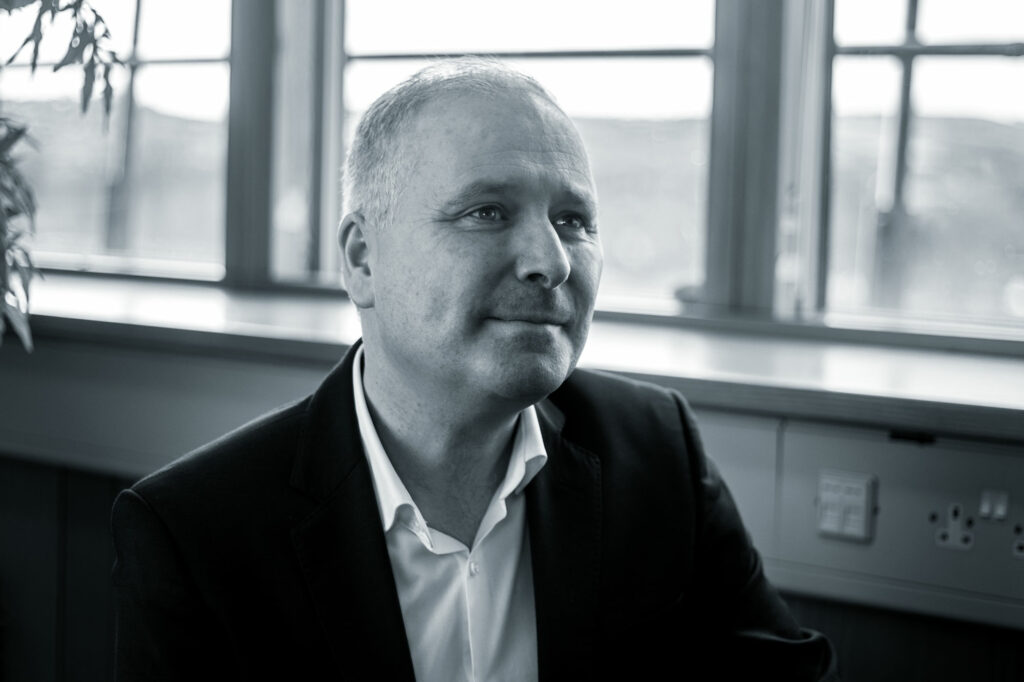 It was the strength of Microsoft and Kainos' long-standing strategic relationship that allowed both organisations to spring into action when HSCNI required technical expertise. Microsoft's Dynamics 365 and its Azure Synapse services were the basis of most of Northern Ireland's pandemic response systems, from the Test and Trace platform to the vaccine management systems.
The project has been award-winning, receiving the Microsoft Partner of the Year Award for Healthcare in Ireland in 2020, demonstrating the strength of the Kainos and Microsoft partnership.
"We made a decision that the solution was going to use Microsoft technology so we engaged and worked with the Microsoft team from the very start," says Adam Donnelly, Strategic Alliance Director at Kainos.
"There was a key moment for me when we were at a difficult time in a project, and I asked one of the senior people from Microsoft some questions. He said to me, 'Whatever help you need, you will get it'. And, for us, that really summed it up."
All experts agree that the future will not only be digital but also data-driven.
A common thread through HSCNI's pandemic response has been the role that data analytics has played in tracking the spread of the pandemic and transforming the organisation's ways of working. As the world moves into the endemic phase of the virus, it is hoped that COVID will become a faint memory, but its legacy will be unforgettable.
"Our ability to analyse data has been critical," West says. "We have been able to ingest different datasets and then use advanced data science to monitor the delivery of our services and understand the progress of the virus.
"In the future, we need to collect data once. And we need to use it relentlessly across organisations to ensure that we're delivering the best possible patient services, personalised to the individual around their clinical needs. That's a big journey, but it's really exciting."
At the strategic level, data analytics solutions were absolutely critical. HSCNI's COVID dashboard allowed the organisation to access daily information about the progress of the pandemic. That allowed senior officials to calculate the R number and make decisions about the restrictions that were put in place to control the epidemic.
When vaccines were limited, data analytics solutions allowed HSCNI to look at the data regarding uptake rates and hospital admissions and deploy mobile testing units in the communities that were most in need. Moreover, HSCNI also took a risk-averse approach to the deployment of data analytics solutions with the goal of ensuring data safety.
"This is your data, and my data," Professor Sir Michael says. "It's hugely important that the public has absolute confidence that we respect that."
Looking forward, HSCNI is working towards a future where healthcare systems are robust and data analytics are leveraged every day to provide patients with personalised care. From clinician burnout to mental health, healthcare services still have many challenges ahead. This is the reason HSCNI is embarking on a five-year portfolio of change, that aims to recognise how important digital, data and technology is in delivering the next generation of health and social care services.
"I think only the fullness of time will allow the story of Northern Ireland to be told properly," Pengelly says. "It's a magnificent story. In five years, people will access healthcare in a different way. They'll look at records in a different way. I think we'll see a noticeable shift in population health and maybe someday we'll look back and think: 'COVID was a difficult time, but it was a trigger point for some real qualitative improvements in healthcare.'"
The pandemic provoked a leap forward in the use of technology in healthcare systems. Now, the genie is out of the bottle. In the years to come, digital solutions will continue to help healthcare organisations provide personalised care and improve the quality of life of the people of Northern Ireland – and the world – creating a future where doctors and data are both fundamental in the fight against disease.