Taking a data-led approach to sustainability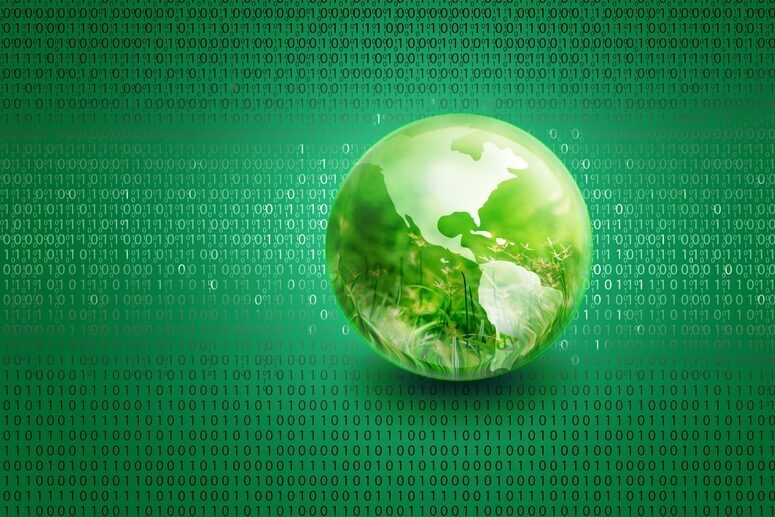 Organisations across all sectors face increasing pressure to play their part in reversing climate change. According to projections from the United Nations, there is a "rapidly closing window of opportunity to secure a liveable and sustainable future for all", with greenhouse gas (GHG) emissions needing to be cut nearly in half by 2030 in order to avoid catastrophic consequences. From a business perspective, many leaders are recognising this urgency and are making sustainability a huge business priority. In fact, research from Deloitte found that 75% of global organisations have increased their investments in sustainability initiatives in the past year.
It's the responsibility of all organisations to tackle climate change head-on, and central to achieving this is a sustainability programme driven by data. By taking a data-led approach, organisations can look through years of historical insights to understand the impact their operations are having on the planet. From this, they can create tangible and achievable goals that can be measured against. While the journey to becoming more sustainable can be complex, using data wisely can make it clearer. Data-sharing ecosystems in the cloud can help businesses make sense of third-party and internal emissions data – and plan effectively for the future.
Building a sustainability programme with data
When creating a sustainability programme, companies shouldn't overlook the details. The first step a business can take is to assess its current position and identify where it might be falling short. Assessments tend to take in both direct emissions such as burning fossil fuels for heating, as well as indirect emissions, stemming from appliances, lighting and air conditioning. Buildings are responsible for 59% of the electricity consumption in the UK, equal to 31 million tonnes of CO2 emissions, along with 85 million tonnes of CO2 indirect emissions, according to the Climate Change Committee. In the UK, the total energy consumption of non-domestic buildings is 293 Terawatt hours, with factories accounting for 34% and offices 10%.
Tackling and reporting such data is often seen as a complex task – and this is where modern cloud data platforms can play a key role. Using a cloud-based data-sharing ecosystem can help bring together key data in near-real time, aggregating internal, third-party, and market data and offering a single source of truth across the whole business. By enabling organisations to incorporate sustainability metrics into their workflows and accelerate their sustainability data strategy, companies can examine sustainability data whenever needed or receive reports at regular intervals.
With data marketplaces, businesses can leverage and collaborate on environmental data sets, and produce quantifiable results that can be shared within their organisation, with customers, or with third parties. Such environments provide data scientists with an opportunity to uncover hidden insights on how various technologies are impacting sustainability initiatives, and the trends or patterns in environmental and business data sets that merit exploration. Businesses such as Natwest are also seeing the value in using third-party data, with such access being "a real breakthrough to accelerate our climate and ESG strategy," said Kaushik GD, Head of ESG Cloud Solutions at NatWest.
A key component of any sustainability effort is GHG emissions data. Managing this requires a clear understanding of an organisation's current position, as well as being able to collect data on how it is performing.
Companies that aim to develop new sustainability programmes centered around their GHG emissions typically spend some months conducting a materiality assessment. A materiality assessment allows different company departments and sometimes external partners to identify the key sustainability issues and areas with the highest potential to improve performance. Central to this assessment is developing a GHG emissions inventory, which aims to collect data on the company's total energy consumption, including everything from electricity to fuel for vehicles.
For example, technology companies may find that data centres account for a major part of their carbon footprint. Traditional on-premises storage is designed for peak capacity, which means that most of the time, it's not being fully used but is still consuming power. To reduce emissions, companies could explore various approaches, such as changing to renewable energy, upgrading their infrastructure and cooling systems, or switching to a cloud solution.
A winning sustainability strategy
In addition to GHG emissions, organisations must also analyse other areas of the business, from how they approach water conservation to their waste management processes. To support this, there are reporting frameworks, such as the Global Reporting Initiative (GRI), which provide sector-specific standards to help businesses identify areas to improve over the short and long term. Whichever areas are identified, it's critical organisations continue to gather, analyse and measure their data. By doing so, they will be able to understand and report on their progress to ensure they are on the right track.
GHG emissions, water conservation and waste management only scratch the surface when it comes to what an organisation can do to reduce their impact on the planet. By proactively engaging with internal and external data via data marketplaces, businesses can make the necessary changes to build a more sustainable future for all.